It's officially "Eat-Your-Pants-Off" season! While we are giddy with anticipation of all the festive dining opportunities, we can sometimes find ourselves suffering from mild anxiety as the number of social obligations slowly fills our holiday calendar. Suddenly we are hosting more people in one weekend than we have for the whole year combined and feeding crowds at other calorie-centric communal gatherings.
It would be easy to retreat to our quiet cocoon of Netflix and reindeer-print pajamas, but we're better than that. Or we can at least appear that way. After all, it's the holidays and people expect to see your shining face. And eat your food. (Really, we all know they came for the food.)
Over the next few weeks, we will be dishing (pun intended) out recipes fit for a crowd. If it can be thrown together in an oven-proof dish and served less than an hour later, you'll find it here.
So without further ado, we bring you the 12 Days of Quichemas!
DAY 1: APPLE GORGONZOLA QUICHE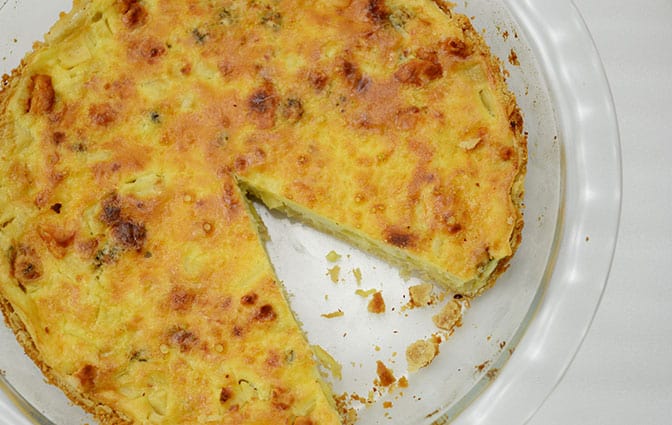 DAY 2: APPLE BACON GOAT CHEESE QUICHE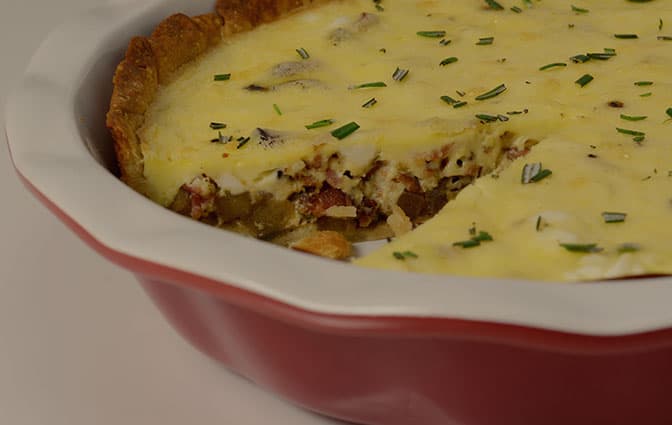 DAY 3: PEAR BRIE PROSCIUTTO QUICHE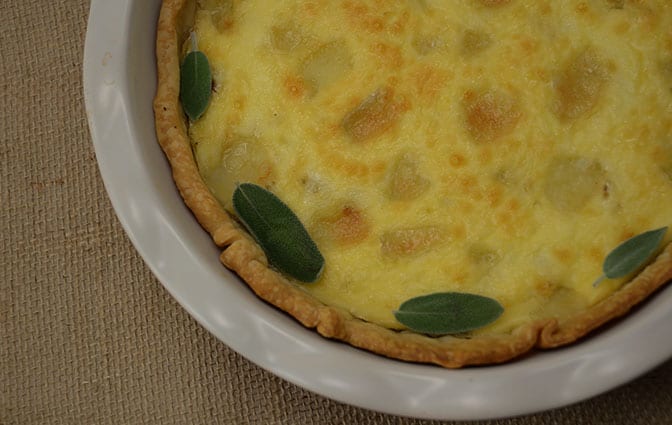 DAY 4: CHORIZO APPLE JALAPENO QUICHE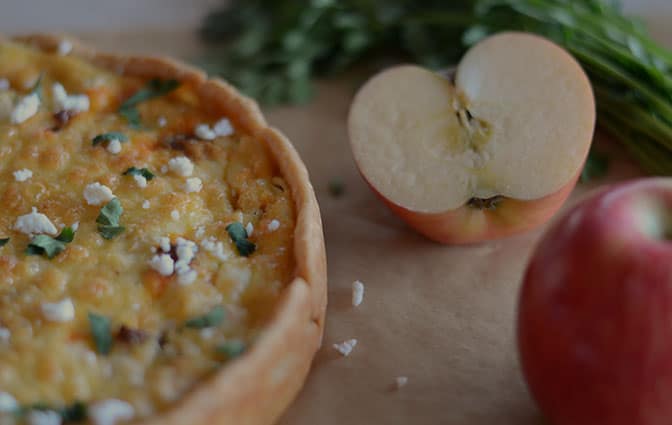 DAY 5: APPLE ALMOND TART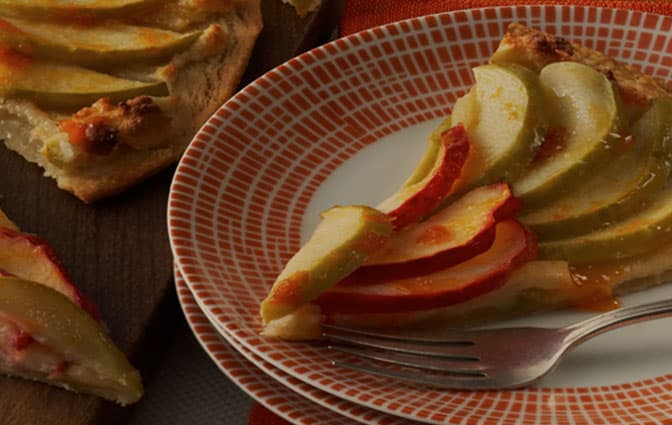 DAY 6: APPLE FRENCH TOAST BAKE WITH BACON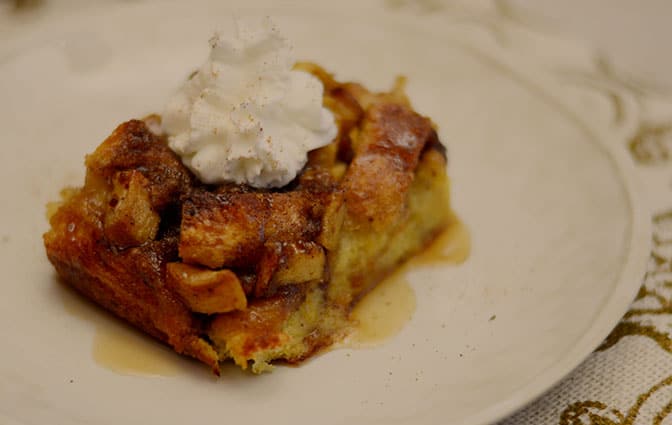 DAY 7: CHICKEN SAUSAGE, PEAR & FONTINA QUICHE WITH THYME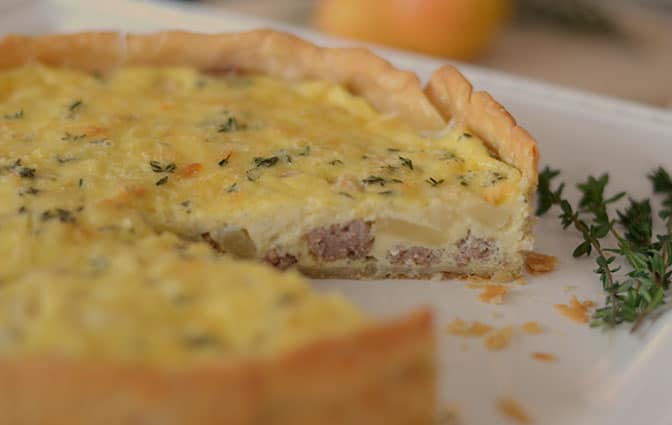 DAY 8: APPLE CINNAMON CRUMBLE BARS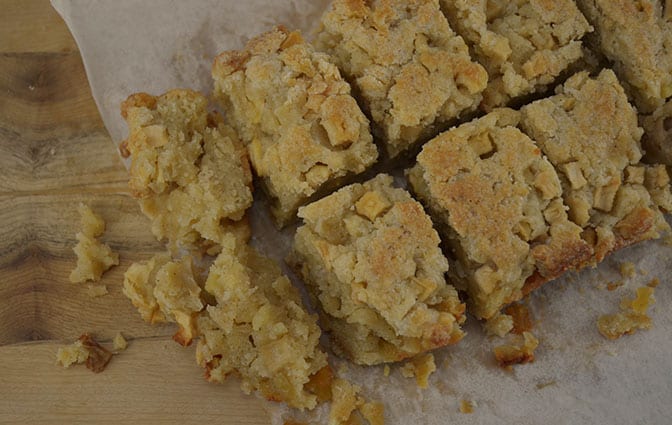 DAY 9: PEAR & THYME CRISP WITH GOAT CHEESE MOUSSE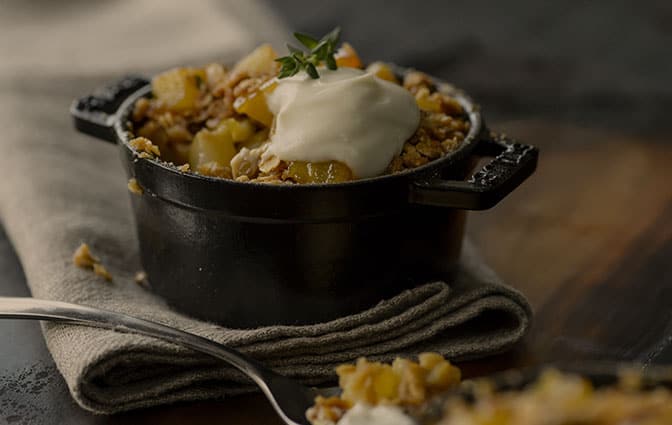 DAY 10: APPLE WALNUT CROSTATA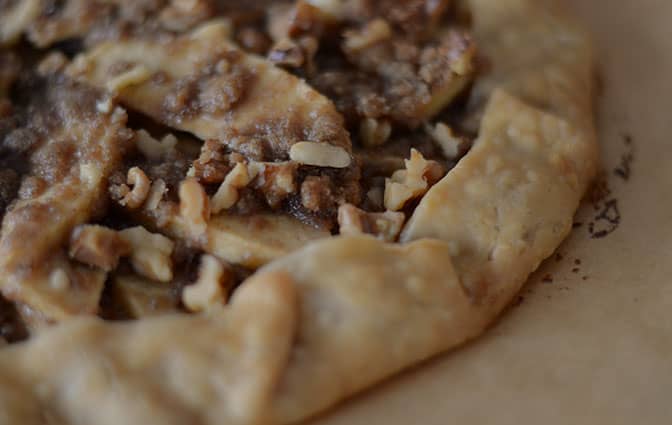 DAY 11: SPICED PEAR HAND PIES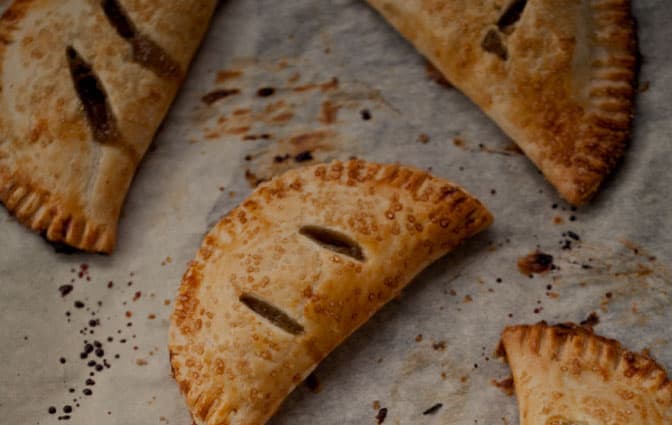 DAY 12: APPLE CHILE CHEDDAR QUICHE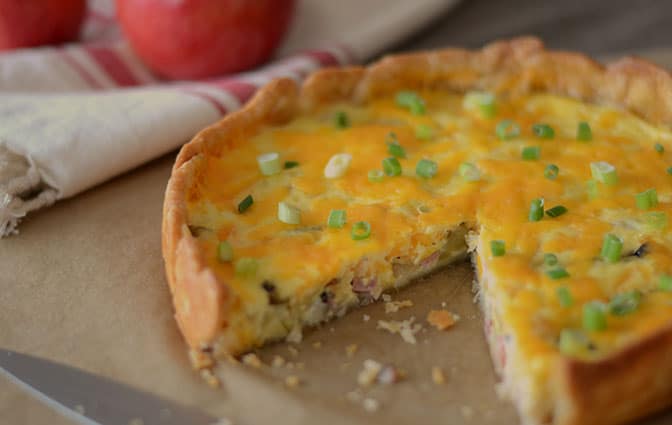 *While we could probably eat 12 days worth of quiche, we realize variety is the spice of life (that, and heavy cream and pastry crust are only going to thwart Swimsuit Season 2016). Plus, let's be serious, "Happy Casserole-idays" just didn't have the same ring. Also, we would like to let it be known that these are not necessarily 12 consecutive days. Just 12 days, 12 recipes.