Honeycrisp
The famous Honeycrisp have a yellow-gold background with red stripes, a snappy crunchy apple that's sweet and juicy, if you love a Honeycrisp you're not alone.
Parentage
Keepsake and unknown parent.
Availability
Year-round
Usage
The Honeycrisp apple is a popular snacking apple, but it is also suitable for baking, sauces, or adding into salads.
Envy ™
Envy ™ is one of the most gorgeous apples you will ever lay your eyes on, its glowing red skin comes from its Royal Gala and Braeburn parentage, deliciously sweet with a snap and crisp bite.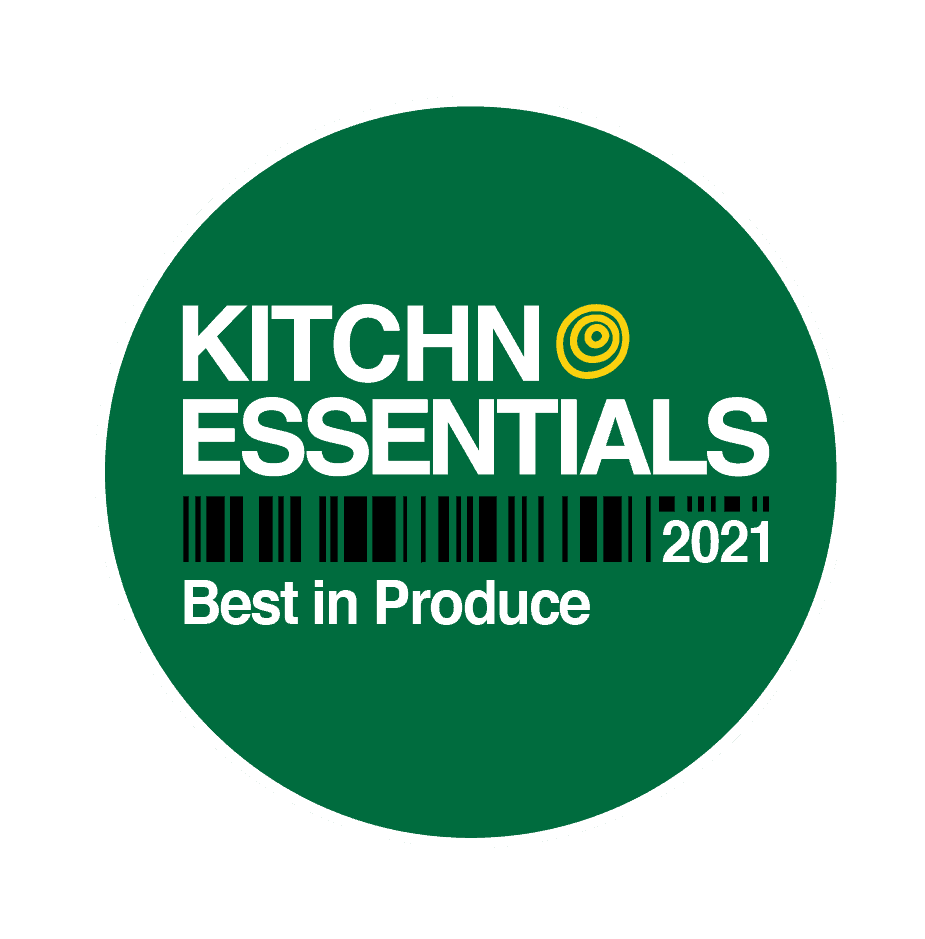 Parentage
Royal Gala and Braeburn
Availability
Year-Round
Usage
Best for salads and snacking, but can also be used for baking or cooking.
lady alice®
Lady Alice is our own variety of apple, it has a fun origin story too: it was discovered as an accidental seedling and was cultivated and propagated by Rainier farmers. Lady Alice has a creamy-yellow background that deepens into orange-yellow after harvest, this apple features a dense sweet flesh with a hint of tartness.
Parentage
Unknown. Discovered as a chance seedling in Gleed, Wash.
Availability
October-May or while supplies last
Usage
Snacking & cooking
Gala
The gala is a crowed pleaser, and it's no wonder with its aromatically sweet flavor and snappy bite.
Parentage
Kidd's Orange Red and Golden Delicious
Availability
September-August
Usage
The Gala is very aromatic and sweet, making it a perfect choice for snacking or salads.
Pink Lady
A versatile apple whose firm texture holds up to baking and well-balanced flavor is a snacking delight.
Parentage
Golden Delicious and Lady Williams
Availability
November-August
Usage
This sweet-tart apple is a snacking favorite but has a good texture for baking as well.
Granny Smith
The classic baking apple, Granny Smith is known for its tart flavor and versatility in the kitchen.
Parentage
Unknown. Possible parents are Golden Reinette and Grimes Golden.
Availability
Year-round
Usage
The Granny Smith is the original all-purpose apple. It is suitable for snacking, salads, pies, sauces, and freezing. It is considered an excellent apple for pies.
Fuji
This bi-colored beauty boasts a sweet flavor and firmness, cross between Ralls Janet and Red Delicious, taking the best of its linage.
Parentage
Red Delicious and Virginia Ralls Janet (Ralls Genet/Jennet)
Availability
October-August
Usage
This very sweet and crisp apple is excellent for snacking but makes a great baking apple because it holds its texture. Fuji apples are also a good choice for use in salads.
Cosmic Crisp
This exciting new apple is surprisingly sweet and boasts a remarkably firm and crisp texture.
Parentage
Enterprise and Honeycrisp
Availability
Year-round
Usage
Snacking and Baking.
Wild Twist
The Wild Twist embodies two famously favorite apples: The Pink Lady and Honeycrisp. Its parentage lending itself to a perfectly flavored apple that pulls the juicy crunch of the Honeycrisp and the intricate flavor of Pink Lady.
Parentage
Honeycrisp and Pink Lady.
Availability
January-July
Usage
Best for fresh eating.
Jazz
Taking the zip from the Braeburn and the sweetness from the Royal Gala Jazz ™ is a perfectly crunchy, delicious on-the-go-snack.
Parentage
Braeburn and Royal Gala
Availability
September-July
Usage
A refreshing choice for salads and snacking.
Golden Delicious
Golden Delicious are highly aromatic with a sweet flavor with crisp and juicy flesh.
Parentage
Unknown. Possible parents are Golden Reinette and Grimes Golden.
Availability
Year-round
Usage
Snacking, salads, pies, sauces, and freezing.
Red Delicious
Red Delicious holds the space for the classic apple, heart-shaped with bright red skin. This fruit is crunchy with a mildly sweet flavor.
Parentage
Unknown. Discovered as a chance seedling on the farm of Jesse Hiatt and was originally known as Hawkeye.
Availability
Year-round
Usage
Best for fresh eating.

apple eating tips
To maximize your apple-eating experience, follow these simple tips for selecting, handling, storing and preparing fresh apples. An apples skin should be shiny, dull appearing apples won't be crisp and tasty.
Tip One:
Be sure you pick out bruise-free apples and avoid tousling them around too much to cause any bruising.
Tip Two:
Keep apples in the refrigerator! It slows their ripening time and maintains flavor.
Tip Three:
Wash your apples in cool running water, avoid using detergents as the porous skin can absorb the flavor.
frequently asked questions
CAN YOU PLANT SEEDS FROM AN APPLE & GROW AN APPLE TRUE TO ITS VARIETY?
The answer to your question is both yes and no. Yes, you can plant the seed and grow apples, but they won't be a duplicate of the Fujis you purchase in the grocery store. The Fuji apple is a cross between a Red Delicious and a Ralls Janet. In addition, the tree requires a pollinator. It's very similar to having children. The offspring could look more like the mother or they could look more like the father. It's the same with an apple; you can't guarantee what the offspring will be. It may be similar to a Fuji, but it will not be a true Fuji. While this example uses the Fuji apple variety, the answer is the same for all apples, pears, and cherries.
If you're interested in planting your own fruit tree, we encourage you to visit your local nursery first to find out which varieties grow best in your climate.
WHAT IS THE BEST WAY TO STORE APPLES?
If possible, store apples below 40 °F to keep them crisp longer. The produce drawer of your refrigerator is the best place to store apples. Apples ripen almost 10 times faster at room temperature! If you have large amounts of apples to store, find a cool, dark place such as a basement or garage and cover the box or basket with a clean, heavy, damp cloth to prevent shriveling. Inspect apples prior to storage, and remove any apples with punctures or broken skin.