As we kick off our #RunWithRainier program we will be introducing you to a variety of athletes with a variety of stories, and we are so excited to introduce you to our first athlete, Dave McGillivray. He's not only a world-class athlete and running enthusiast, he's an entrepreneur, motivational speaker and philanthropist and he'll be helping us spread the message of our healthy fruits and #WholesomeToTheCore message as an official #RunWithRainier ambassador.
Many runners might recognize Dave McGillivray's name as the long-time race director of the Boston Marathon or perhaps from his legendary run across the United States. But if you don't know Dave's name, or Dave's story we're here to change that, because his story epitomizes one of the fundamental values we hold dear at Rainier Fruit, and that is perseverance.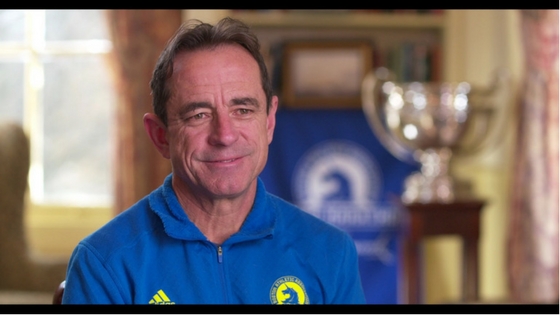 Upon first meeting Dave you can feel the energy radiating off of him – it's electric. As he begins to talk you instantly know he is a man of passion and conviction and he is filled with ideas. He's a guy that people gravitate too, but it hasn't always been that way.
From an early age, Dave wanted nothing more than to be an athlete. Growing up in Boston he was surrounded by professional sports and his goal was to be a professional athlete. Despite his hard work and extensive training his small size continued to hold him back and he was usually picked last or cut from the team.
Never one to be daunted by a challenge, his Irish tenacity taught him to never give up and set new goals. And that goal was running.  Dave started to run to prove to himself that he had a skill and he didn't need to be chosen to exercise that skill – he would make his own path.  In his own words, "my game, my rules."
At age 12, Dave set one of his first big goals – to run 12 miles on his 12th birthday. This was the first in a long line of what Dave likes to call extraordinary goals. These are the goals that require significant discipline to achieve, but help prove that you can do anything. This first extraordinary goal was just one in a long line of successful goal setting that has included the yearly birthday run of age equals miles each year. One can fathom running 26 miles, on your 26th birthday, that's a marathon – but starting to look at numbers like 40 miles, 50 miles and 60+ miles is a lot miles and extraordinary birthday celebration goals.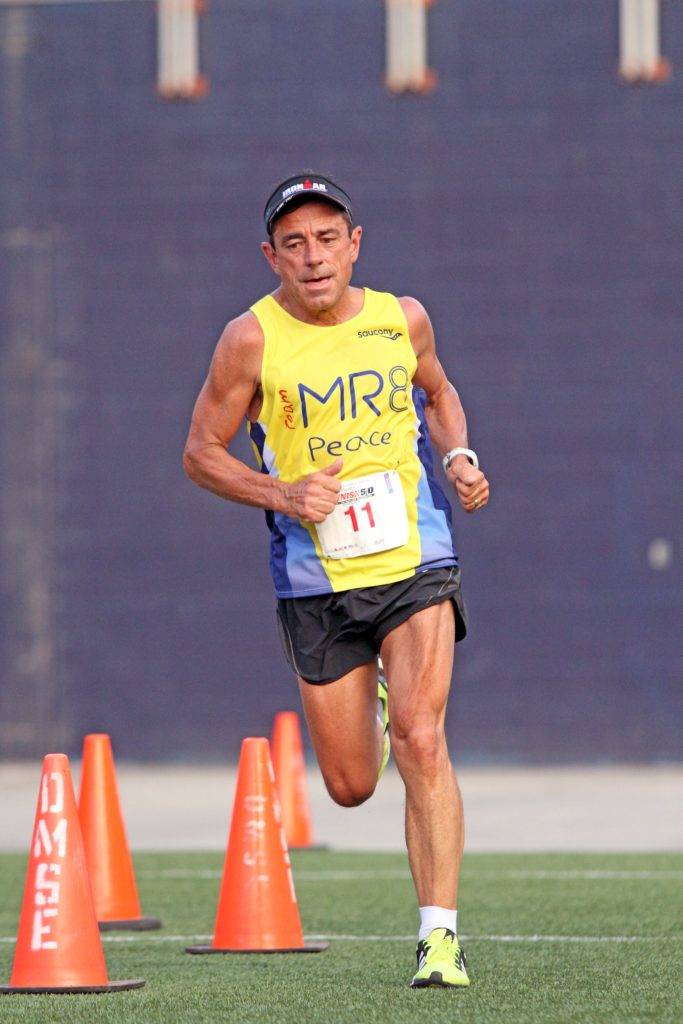 But the extraordinary goals don't stop with Dave's birth runs. To date, Dave has run 144 marathons, including 44 Boston Marathons. He has run across the country twice; solo and as part of a team. He has logged more than 150,000 running miles, is a 9-time participant of the Ironman triathlon, ran the entire East Coast and completed the trifecta of a 24 hour swim, bike and run.
For a man who has accomplished so much, one might ask what's next, and he answers simply, "the next thing." The birthday runs will probably look different at age 90 then they did at 60 and he says that's OK. "Change the rules because things change." It's clear he's still setting the rules on his terms.
For Dave, running is about fitness, but it's also about the mental challenge and the emotional clarity that it brings.  Dave says the hardest problems are solved and the best ideas realized when he's on the road. He admits that running is a hobby he's been lucky enough to have as a vocation.
And that vocation has spanned over 30 years and more than 1000 races, as well as helping to raise millions of dollars for charity. He's ran with elite athletes and famous people and been celebrated for his accomplishments. Yet when asked what he considers the defining moments of his career he doesn't note performances, he talks with enthusiasm for the simple fact that he's helping create life changing experiences for hundreds of thousands of people.
Dave's life is a series of defining moments. As he describes it – "defining moments impact us, they help us gain strength and set goals that do not underestimate our ability level."
We are so inspired by Dave and his story. We get that his perseverance has helped him excel at his passion when others doubted its viability. We admire his commitment to helping others and believe we have the same calling in our business as we grow healthy fruits and live by our standard of Wholesome to the Core.
Stay tuned for more insights from Dave and details of his story including chances to win Rainier swag and Dave's book The Last Pick.
#RunWithRainier