I'm not sure why we say "life gets in the way." We use it as a crutch when we talk about our time, our resources, or our health getting pushed to the back burner while we are going about the business of life. But the thing is, how can life get in the way when it's just that – our life?
Meet one of our newest employees, Brand Manager, Cristy Warnock. Like so many of our local employees, Cristy is an outdoor enthusiast that takes full advantage of the local landscape and is living her life to the fullest. In fact Cristy's love of the outdoors has been life long and says her first trip was in the back of her Dad's backpack when she was just six weeks old. Those family trips continued to feed Cristy's passion and include trail stats for backpacking the 100 mile Wonderland Trail that goes all around Mount Rainier. She did the first 30 miles when she was 13 years old and the remaining 70 miles when she was 15.
From those earliest of trips, Cristy continued to backpack with her family all over the Pacific Northwest hiking Olympic National Forest, the North Cascades, the Goat Rocks and over 130+ miles of the Pacific Coast Trail.
You'd think someone who is out hiking mountain trails throughout the year is super active and relatively fit and it's true…Cristy was both, but she was also overweight, a struggle she'd battled for most of her life. But a few years ago, Cristy knew that the weight was starting to take a toll on her quality of life and a busy lifestyle and sedentary job made staying active a challenge and enjoying her favorite pastimes like hiking and backpacking something she was less than enthusiastic about. It was time to make some changes; not the short-term, quick fix changes, but the long-term, hardwork, and patience kind of changes that would produce lifelong results.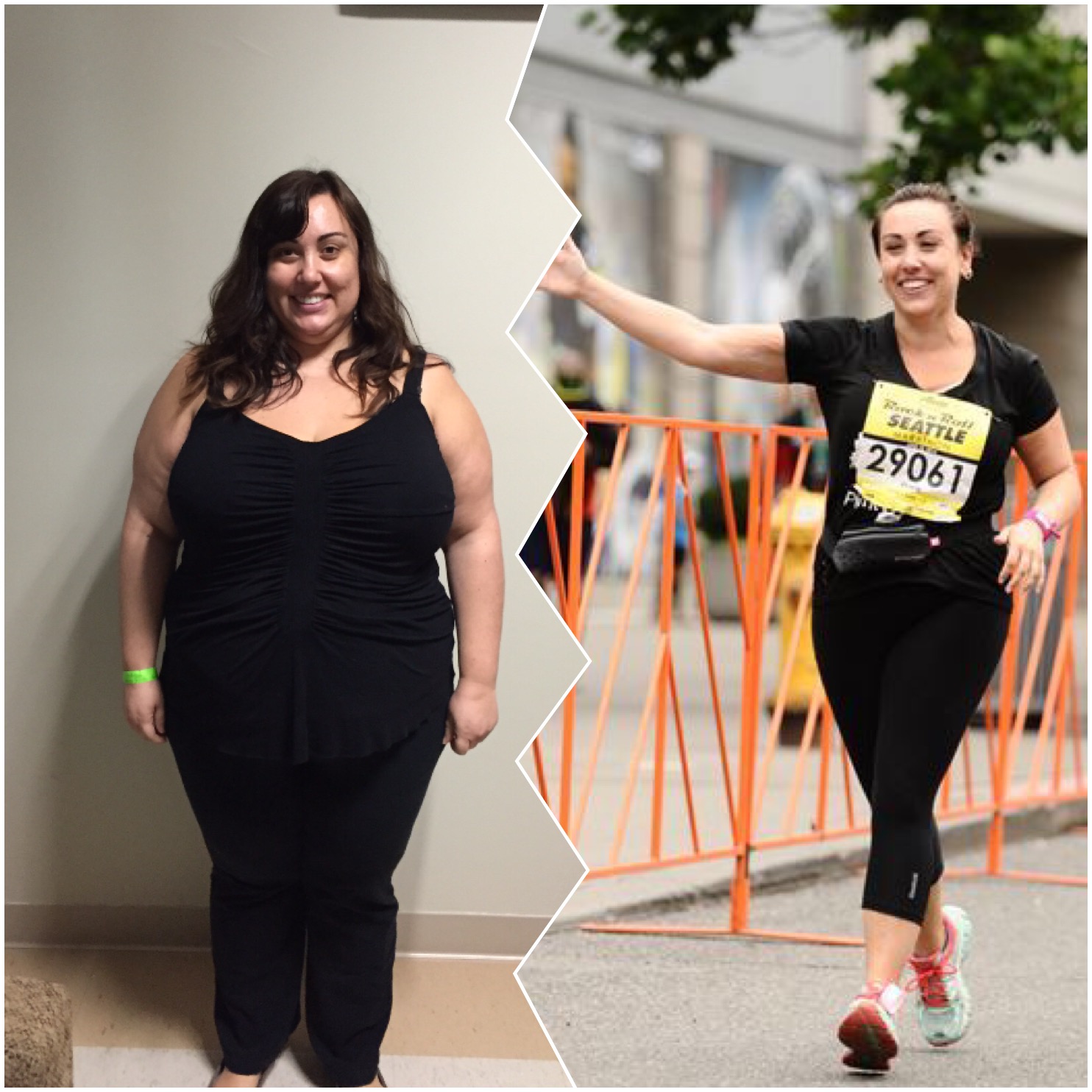 Cristy said, "At first getting more active was really hard. I started simple, walking a few times a week for 20 minutes. Each week I increased my distance and frequency and it gradually got easier. As my confidence grew and I started feeling better I started going back to the gym for weight training and core training and I was loving how I was starting to feel."
And then tragedy struck. Cristy's best friend (and cousin), Andra, was diagnosed with breast cancer at just 35 years old and passed away just two years later from complications related to cancer. During those dark days, Cristy continued on her path to long-lasting health, but it was in the grief of the last few weeks of Andra's life and the months after that Cristy and Andra's sister Merci decided to channel their grief into a goal and do something positive. That goal was the Rock and Roll Marathon in Seattle this past June.
"I wasn't a runner! Remember I was a walker who had spent the last two years losing weight and getting into shape – how was I going to run 26.2 miles. I thought to myself – OMG, what am I thinking, I've lost my mind to sign up for this enormous thing. And then I made up my mind that I was doing it. For myself, for Andra and with Merci. And Merci was a great training partner that already had a few marathons under her belt so she helped me find the right running gear, the right training schedule and the right attitude, supporting and encouraging me along the way. It was literally about one year ago this month that I started running and training. Before you know it I was running 10 miles, 15 miles, 20 miles…and to my surprise, I loved it."
It's funny what's possible when we set our minds to something. Saying no to sugar, saying yes to volunteering more, running a marathon, getting healthy, etc. Our minds and our excuses are often the greatest hurdle – not our bodies or our abilities.
"Race day arrived and I was seriously freaked out. But I did it. Merci told me the really tough miles would be at the end of the race and I should run those miles for the people I love. At mile 18 I started running miles for the people I love; I ran for my parents, I ran for my close friends (some of the people I actually work with today at Rainier), I ran mile 24 for Andra and I saved the last mile for Merci. I couldn't have done this without her love and support."
"Three years ago I started a journey to reclaim my life. To make lasting changes that would help me live healthier, have more quality of life and indulge my passions for outdoor activities like hiking, for big travel adventures (I'm heading out on an African Safari next week), to gain more control over my life. The marathon proved to me that I can do anything I set my mind to and it gave me the confidence to make it happen."
By the way – we should mention that Cristy has lost 136 pounds and counting in her quest to become a healthier version of herself and get back her quality of life. Some might say the weight loss is the most important part of Cristy's story…but we agree with Cristy that while losing the weight is awesome, the real weight of change didn't come from the lost pounds, it came from the big goals that helped her find herself.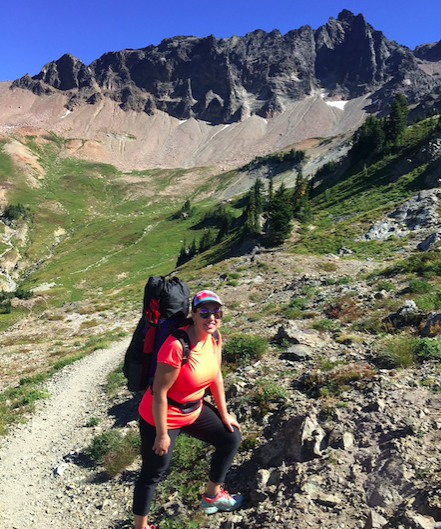 "To work for a company that lives by the motto of Wholesome to the Core helps me to embody what I've set out to do personally. With all the changes I've made in the last few years I am more determined than ever to commit to nourishing my body and to being more active – A LOT more active. I'm in the best shape of my life and I'm determined to stay that way or maybe even get better. My running didn't end with the marathon, in fact I've maintained my running schedule and still run 10 miles every Sunday as long as the Seahawks aren't playing…then I need to switch it up and make it happen on Saturday. No letting life get in the way…this is my life…I'll make it fit so I can live it fully. Just a couple of months ago I went on a backpacking trip with my Dad and it was the BEST hike I've ever been on because of how good I felt physically. I never want to lose that feeling"
Employees like Cristy remind us how powerful our bodies are and even more importantly the need to set continual goals for improvement. The same is not good enough if we can be better, personally or professionally. It's an honor to have employees that are committed to our region, to our company, to each other and to themselves…that's what Wholesome to the Core is all about.