Team #RunWithRainier is populated with running veterans experienced in laying down the miles, but they are all Boston Marathon newbies, including Rainier Fruit employee and Safety Manager,  Scott Blackledge.
Since 1983, Scott has worked for Rainier Fruit and moved through the ranks to his current position as Safety Manager where he is responsible for more than 3400 employees. These employees work side by side, and hand in hand with farm equipment and lots of moving parts and machines in orchards and manufacturing facilities that receive and pack thousands of apples, pears, cherries or blueberries every day. You can imagine that his job is pretty demanding as he works to oversee every space and operation to guarantee the safety and well-being of all of our employees.
Thanks to his keen attention to detail, rigorous protocols and continuing training programs Rainier Fruit can boast an array of positives for an injury free workplace, including some divisions that have several years of 0 reportable injuries.  Just like running, slips, trips and repetitive motion injuries are some of the most common injuries at work. To combat employee injuries, Scott has implemented a stretch and flex program that shift manager's lead at the beginning of each shift and after lunch break that help employees warm up muscles and minimize injuries. But you can imagine that the 'safety first' guy makes sure there's no running in the packing shed, however that doesn't mean that there isn't plenty of running on the sidewalks and trails around the Yakima Valley.
In 2000, Scott picked up running thanks to a co-worker. As a small guy, Scott realized that although he often wasn't competitive in team sports, in running it didn't matter and he could set his own goals for success and participation. Just like our #RunWithRainier Ambassador Dave McGillivray he didn't have to wait to be picked. So with the support of the Human Resource Director, Scott laced up his shoes and ran his first event, the Bloomsday run in Spokane, Washington and he didn't stop there.
In his own words, Scott quickly realized what running did for him. "It made me feel free and the  fresh air helped me clear my head of everyday life giving me time to focus on projects at home and at work."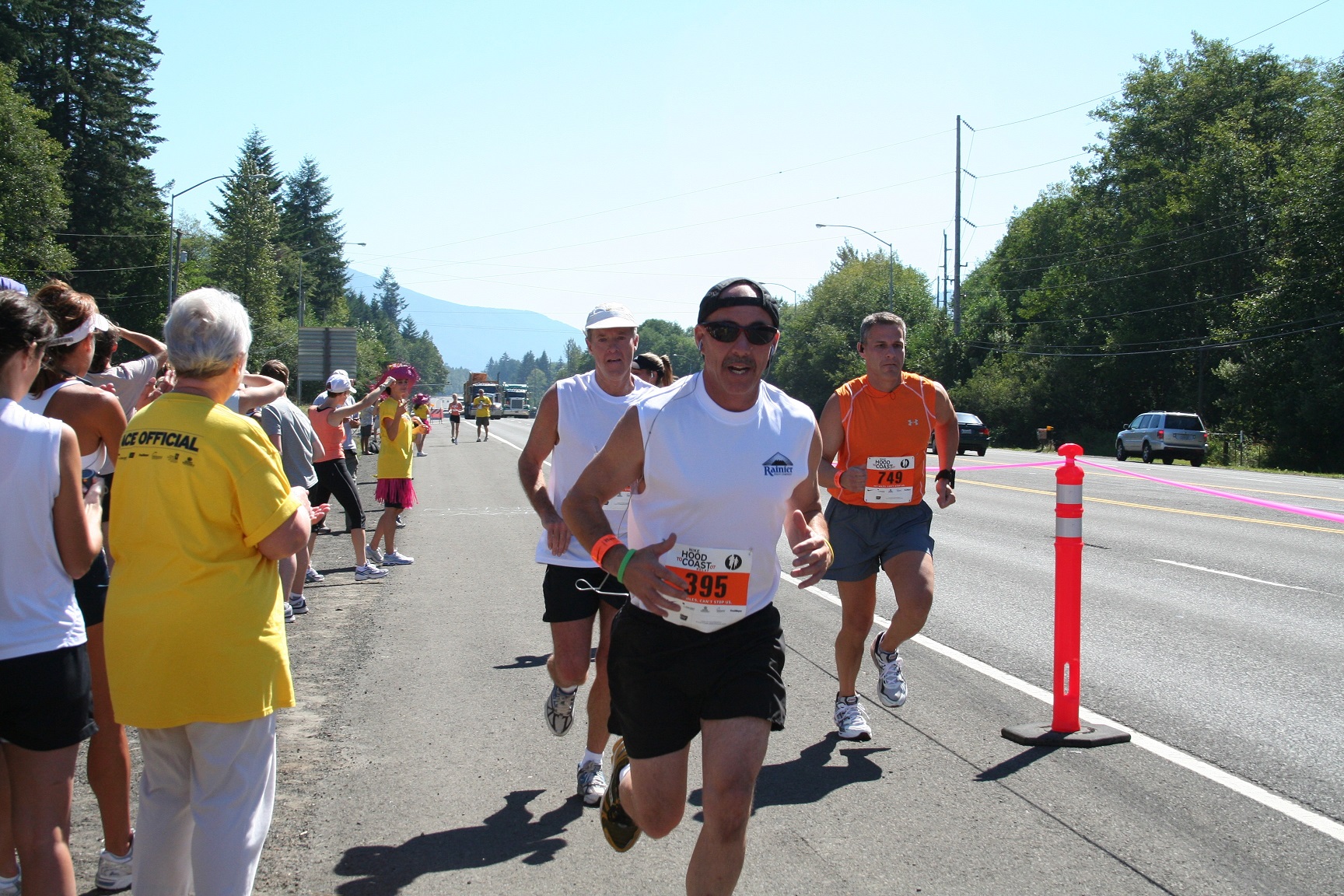 To date Scott has participated in several 200 mile relays including the Hood-To-Coast Relay, Hells Canyon Run and the Spokane to Sandpoint Relay. And although Boston is his next marathon it's not his first, having already completed 7 marathons including Seattle, Portland, the Tri-Cities and, of course, the picturesque Big Sur Marathon in California which he ran with friend and co-worker Gary Hudson.
But just like injuries happen at work, physical setbacks happen in life too. In October of 2007 Scott had a total hip replacement but he was back running as soon as possible and completed the Portland Marathon just a year later in October of 2008. Today, at age 57, Scott practices safety not just in his job but in his life. As Scott prepares and trains for Boston through the cold, snowy and often icy winter days common in the Yakima Valley he takes his training inside to the treadmill and the elliptical. Like he says, "those titanium parts are fantastic, but I'm not going to screw them up by going down on a training run on snow and ice covered roads."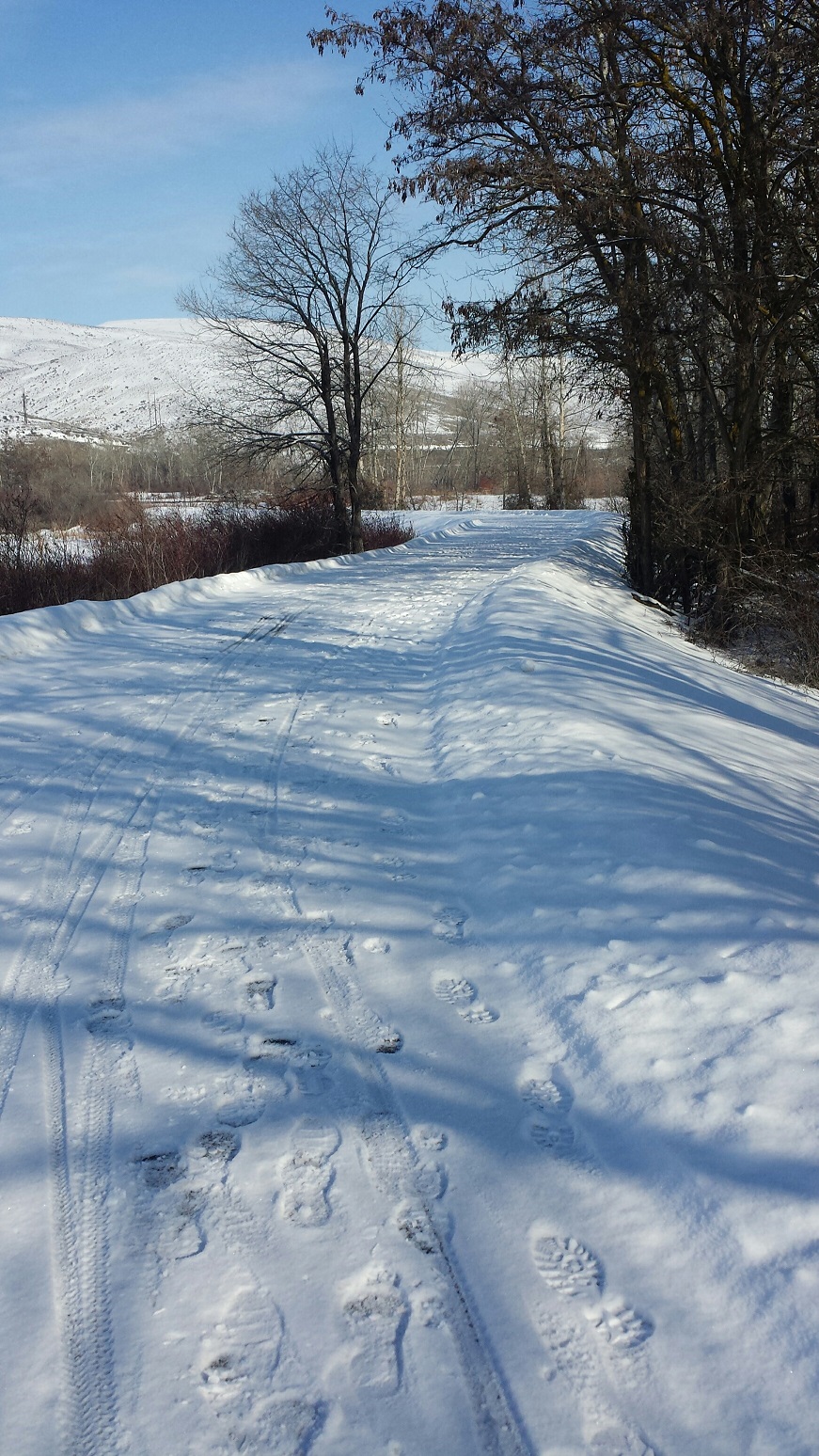 Looking ahead, the good news is the weather is warming up, Boston and the bloom season is only about 60 days away and Scott is back outside hitting the finally dry pavement and he has this to say.
"As a runner, having the opportunity to run in the Boston Marathon, and represent a company  that means so much to me will be the high point in my running career. "
Come April 19th after Scott flies back home and celebrates his post-Boston success, you can guarantee he'll continue running but also have a little more time for his other favorite hobbies including snowboarding, fishing, getting outside in nature and spending time with his family, including his 5 grandkids.
We can't wait to cheer on Scott in Boston in just a couple months, but more importantly we love to celebrate the relationships that our employees build here at work.
"The time I spent training with Gary made for great memories. We trained together, we ran hundreds of miles together, we finished together. It was the best."
It's this kind of culture of teamwork and support that helps us grow and pack some of the healthiest fruit in the world because our employees have a commitment to not just our company, but to each other. That's what it means to be #WholesomeToTheCore.