Whether starting a tradition with family or friends, here are a few of our favorites – old, new and memorable!
1. Christmas Tree Hunting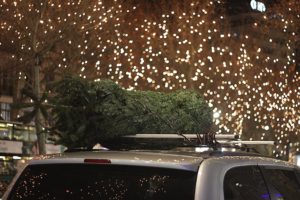 Getting a Christmas tree may seem like a simple tradition, but making a day out of the activity can maximize the quality time spent together.
Having brunch first will kick things off to a great start. Whether you opt to cut your own tree or pick one up from a seasonal vendor, it's always a treat to spend the rest of the day decorating the tree while playing holiday music. Afterward, curl up and bask in the beauty of your newly decorated home and watch a holiday movie. A cup of hot cocoa or apple cider never goes unappreciated either.
2. Ugly Sweater Parties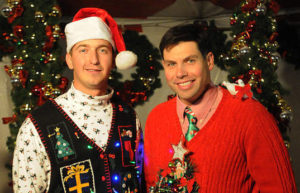 That stash of old, unsightly holiday sweaters from the 80's can have new life in 2018. Hosting "ugly Christmas sweater parties" is the trendiest way to recycle the gaudy garbs. The point of these parties? Find the tackiest sweater possible, then have the party guests vote to determine the ugliest one. Having a prize for the winner is a good incentive (maybe a big garish trophy?), but when bragging rights are on the line, guests tend to get into it.
3. Cookie Decorating Contest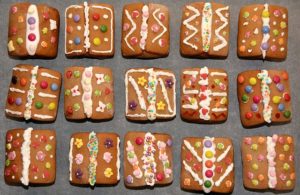 Get your friends together with a batch of plain sugar cookies, a variety of frostings and toppings and let the competition begin! Embrace technology and let social media choose your winner by posting the finished products on Facebook and ask your networks to vote! Serve up hot cocoa, cocktails, or appetizers while watching the votes come in is a great way to socialize with family and friends.
4. Heritage-Based Traditions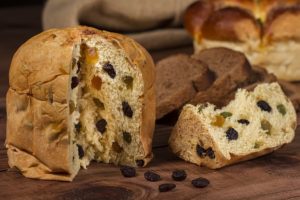 This year, learn more about your heritage by researching traditions that your ancestors practiced. This is a great way to step beyond the your usual holiday activities and learn something new. Whether the traditions involve cuisine, activities, or specific attire, your children will love to pass these on and keep their heritage alive.
5. 25 Nights of Christmas Stories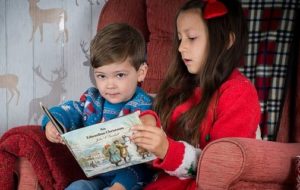 Count down to the holiday with 25 nights of Christmas stories! Each night in December, sit with your children and read a holiday book. It's a great way to set aside some family time each night and minimize the distraction of screens. Don't happen to have 25 holiday books on hand? Check out your local library, area thrift stores, or even add your own holiday stories to the mix. Take turns sharing family memories and making new ones!
6. Giving Back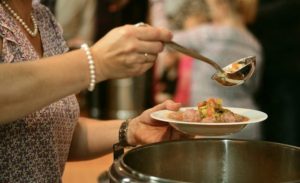 Spending a day volunteering around the holidays is a great way to give back to your community and refocus on the reason for the season. In the midst of so many materialistic traditions, a day of community service can be good for your soul and your community.
7. Compete in a Holiday Race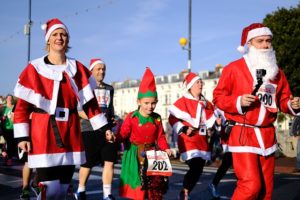 The holiday season is known for decadent meals and festive celebrations, making it even more important to stay active! Holiday races and fun runs take place in communities all over, for runners of all skill levels and ages! Find one that fits into your family's plans and enjoy being active together. Even you're feeling ultra-festive, you can even don a jolly costume!
Don't wait! The holiday season is upon us, and the best time to begin a new tradition is now!