Research shows time and time again that the people we associate with influence our behaviors; for the good and the bad. So it's no surprise that Facilities Manager for Orchard and Vineyard Operations at Rainier Fruit/Zirkle Fruit found the desire to get into shape after his wife took up hiking.
Phil tells us that it was about 4 years ago that his wife (lovingly referred to as Cascadian Kim), started hiking and backpacking and she was telling him about all these amazing places she was seeing. "I was 54 years old and I knew if I was going to keep up with her I better get going because I didn't want to be left behind or miss out on all that she was doing and seeing."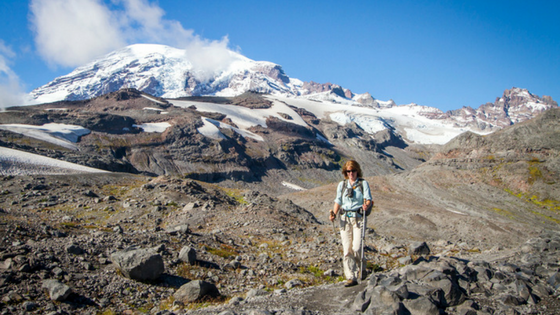 Like every new endeavor, Phil also was quick to say it was harder than he expected. "I had been living a pretty healthy life, but I was not very active, but just four years later, I'm in better physical condition than I have been in years and I'm getting to have amazing adventures with my wife."
Like so many of our employees Phil's story is deeply rooted in the heart of Washington, surrounded by the great outdoors and natural paradise that make the Yakima Valley home. This rich agricultural region is what helps us grow the great fruit we specialize in, but it's also our outdoor playground that is part of our past, present and future.
In fact, Phil remembers while growing up, his parents took him and his siblings to Mount Rainier National Park often. When out-of-town relatives came to visit in the summer, the first thing they'd do is head up to Paradise Visitor Center or Sunrise Lodge to see the mountain, hike and have a picnic. In fact, those memories are still so vivid that Phil remembers the peanut butter and honey sandwiches made by his mom and the huge fields of wildflowers that they played in.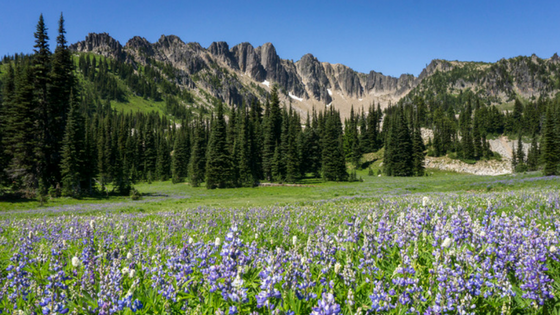 Today Phil and Kim continue to head to the Park as often as they can and even buy an annual America the Beautiful Pass that provides a year-long access to the park and Phil says they more than get their money's worth. And just like all those years ago as a kid, Phil still loves the wildflowers. During the summer they regularly watch the weather and wildflower reports and head out when the conditions are perfect and they can be inside the park in 90 minutes.
But it's not just summer that Phil loves. Phil & Kim take advantage of the park year-round by utilizing the park for backcountry skiing as well. Phil says, "Mount Rainier National Park is an unforgettable experience when the snow depth is counted in the 100's of inches and you are the only person who's touched it.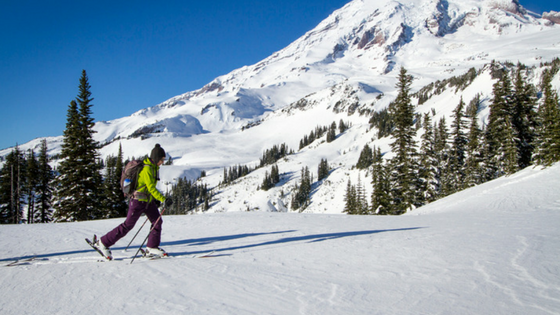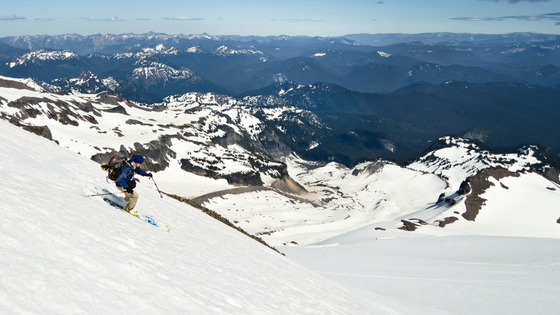 It might seem that every experience in this wonderland in the shadow of Mount Rainier is amazing but Phil does regale us with one trail story that he counts as epic.
"Several years ago we spent 5 days backpacking in the Park on a trail called the Northern Loop. It's so popular that permits are issued using a lottery system. There's a good reason so many people want to hike this trail – it's stunningly gorgeous. We hiked through high meadows with views of the mountain, camped near alpine lakes, crossed rivers on suspension bridges, climbed on glaciers (probably not the smartest idea), walked through rain forests, and wildflowers…did I mention the flowers? Unbelievable flowers!  We even saw a bear or two. In our book no trip to Mount Rainer National Park is complete without a bear sighting (from a safe distance). It was truly a one of a kind moment."
Today, Phil is clear that his journey of health and wellness is just getting started. "My wife and I eat healthy food and get lots of exercise. It's simple to say this but it takes effort to actually do it. Being able to get outside and enjoying the beautiful Pacific Northwest, which is at our doorstep, is an added incentive to stay healthy. But I also believe it's important to me to stay mentally and spiritually healthy as well. I'm very active in my church and it keeps me centered. Good health is a blessing and I'm grateful for it – everyday!"
Here's to Phil who's just one of our employees showing us how to follow your passion, get outside and live your fullest at any age. It's never too late to turn the clock back in time. Phil is living proof. We are so grateful to work in a company that inspires us to be #WholesomeToTheCore.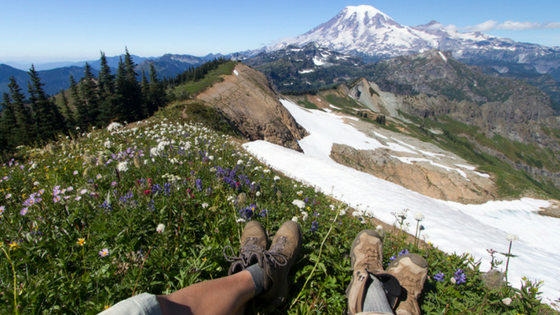 Do you have a story to tell? We want to hear how you are living #WholesomeToTheCore – what got you out and moving or your latest epic run – even if it's just the first time lacing up your shoes or a recovery comeback. We want to be inspired and cheer you one!
Send us your story to Rainierfruitcompany@gmail.com.