It's true that life is an adventure and all roads lead somewhere. For most of us, we must have the courage to travel them. For the Zirkle family, the courage to follow new roads has never been a problem. In fact, it was an epic roadtrip more than a century ago that brought the Zirkle family across the U.S. and wild territories to Washington State. Originally, the family farmed in Shenandoah Valley, Virginia, but the strife of the civil war pushed them westward where they ended up settling in the Yakima Valley and to continue their farming tradition.
Today, fourth, fifth, and even sixth generation family continue to carve new paths and follow new roads in Washington's fruit industry. Whether new apple varieties, organic farming, growing blueberries or wine grapes or using cutting edge technology, the family sets aside their fear and relies on their local community to help them move forward.
Yes, it's the people who make Rainier Fruit tick. Because we believe like attracts like, and good begets good, we focus on being connected with the best people. From our earliest days, the Zirkle family of growers has been driven by a commitment to do the right thing. Whether it's in business, for our employees, by the environment or in our communities there is never a question about being a good steward. It's the reason our company lives and works by a motto of Wholesome to the Core. It's also the reason we are attracted to friends and fans around the country that are also doing good things.
That's why we're excited to introduce you to Heather, a food and travel blogger at Real: The Kitchen & Beyond and follow along on her epic road trip starting this week. We first met Heather just a few weeks ago when we learned about her family road trip that would take her near our farms and packing facilities. As a Mom and a foodie we figured that the opportunity for some Pacific Northwest hospitality, fresh fruit and a farm tour would be right up her alley. We believe the more people understand where their food is coming from, the more appreciation they have for healthy eating.

Heather quickly accepted and we joined in on some of the planning for her family's road trip offering destination ideas and campsites of choice, as well as sending some healthy snacks for the car trip and campfires. We can't wait to see how our delicious fruits make their way into campfire meals.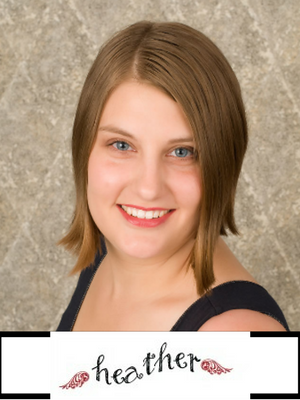 We also spent some time getting to know and learn Heather's story which we think is pretty amazing and definitely Wholesome to the Core. Heather first started out as a blogger as a means to quickly share information with her friends. With a focus on frugal living Heather says she was a "coupon queen" and grew tired of telling her friends where to find all the weekly deals so it was easier to put them all in one place. Heather found that being the go-to coupon advice guru was exhausting so she stopped talking coupons to her friends and started focusing on taking care of her family and that included making delicious healthy food…and food blogging.
To maintain a healthy lifestyle, Heather focuses on family meals being produce heavy and mostly from scratch. As a family that has a few nut allergies, she's also learned to be a diligent label reader which has helped her be more aware of making fresh food a priority. To focus on healthy fresh foods, the family is also growing their first garden this season thanks to their new home which included a well-developed, rich garden area loaded with asparagus, rhubarb, raspberry and blackberry bushes, a cherry tree, blueberries and even a strawberry patch.
But it's not just food that gets Heather excited; travel is also a found passion thanks to family camping trips and summer mission trips during high school. Heather shares with us that from the age of 15-19 she did mission work on a Navajo Reservation, in a small Nicaraguan village, an orphanage in El Salvador and a mission relief trip to South Africa.
"I learned how big the world was and how much there was to see and do and experience."
But like so many things, life got in the way and college, marriage, kids and new home moves took over and the experiences weren't so much about travel as much as survival. A couple weeks of vacation never seemed like enough to visit family and experience something new. Until 2014 when a family wedding created a need to figure out how to get from Pennsylvania to Arizona on a budget. Heather said her frugal fanaticism kicked in and she made it happen. It also helped them realize they could make their travel dreams a reality – even on a budget. Some of their favorite destinations to date include the Grand Canyon, Chaco Canyon, New Mexico, the Creation Museum in Kentucky and Cadillac Ranch. Their current roadtrip is part of a family goal to see all 50 states by the time their oldest child is 18. They've already checked off several states during the first PA to AZ roadtrip and added in a New England states tour. This epic road trip is expected to check off 18 more states leaving just a few more epic road trips through the South, California, Nevada, Utah and Colorado, as well as a journey to Alaska and Hawaii.
It seems for Heather, her early mission work as a teenager continues to permeate her life. In fact, just last year, their family moved to New Hampshire to help start a church. This is where Heather's job as a food blogger and her passion for food and helping people intersect. Whether it's cooking and entertaining people in her home while building community or volunteering in the church or community, Heather knows food heals. Heather has recently started volunteering in community food program that serves children, as well as immigrant and refugee families. The Food for Children Program provides lunches to children who are without noon meals during the summer and the Fresh Start Farm allows refugees and immigrants to grow food to create a living for themselves.
Heather and her family highlight the good among us and prove that giving back to others and finding simple ways to make a difference are how we can live Wholesome to the Core. We can't wait to meet Heather in person and show her around our farm and facility and help her fuel her Wholesome to the Core life.
Be sure to follow us on social media on Facebook, Instagram @RainierFruit and Twitter @RainierFruit for regular road trip updates and chances to win. #RoadTripWithRainier
Here are some of Heather's favorites:
What Do You Love About Camping
Not putting up the tent, that's for sure. It's the adventure of working together, the challenge of cooking over a fire, fresh air and saving more money to spend on other things.
Favorite Recipes Created
Pomegranate Coconut Creamsicle Cocktails are amazing but my White Chocolate Cranberry Pie will make every one swoon.
Favorite Family Meal
Beef Stew with homemade whole wheat cheddar biscuits – My mom taught me how to make beef stew and I've taken my own creative license. I also use fresh or frozen produce and spices so it is packed with fresh flavor which allows me to skip bouillons and broths.
Favorite Apple
If I really have to choose just one I will go with a Gala apple – sweet, tart and crunchy.