Festivize: verb | fest·i·vize | \ˈfes-ti-ˌvīz\
The act of bringing the cheer. To make merry. To transform a sad little table into a glorious spread of edible delight.
---
It's always been a lot of work to host a meal, especially during the holidays. Not only do you have to prepare enough food for your party, but you also have to make the whole experience enjoyable (unless you are trying to avoid hosting in the future, which is an entirely different topic we will not be covering at this time). This involves selecting a delicious menu, executing its seamless preparation, then timing and serving it in a cohesive manner on an appropriately adorned table. After all, if for nothing else other than pride's sake, you won't want to make your guests feel like they're eating in a hospital cafeteria.
You don't need much time nor talent to get your table in holiday mode- most of these projects can be accomplished by raiding your fruit bowl and kids' craft box while the turkey is roasting. So without further ado, here are some simple ideas you can use as inspiration for festivizing your feast:
PLACEHOLDERS
Color-Blocked Pears from Almost Makes Perfect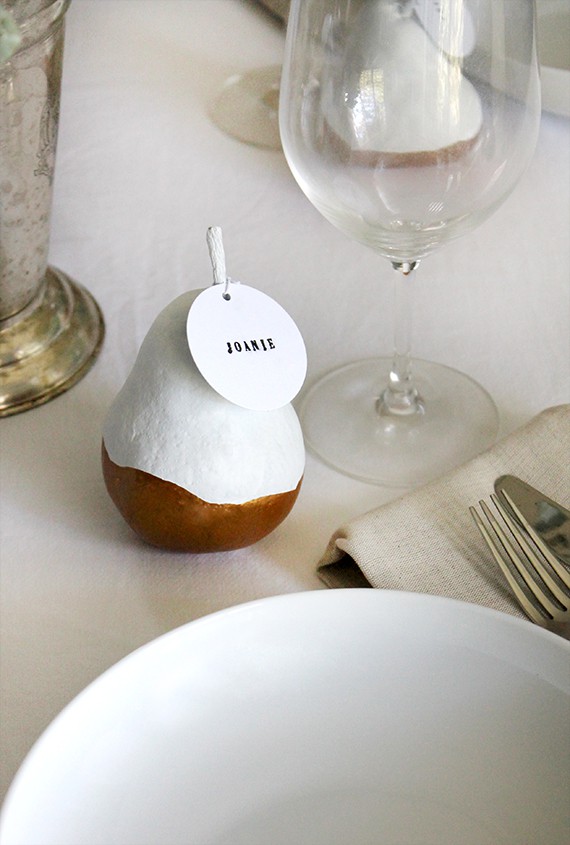 Gold Monogrammed Apples from Be Bookbound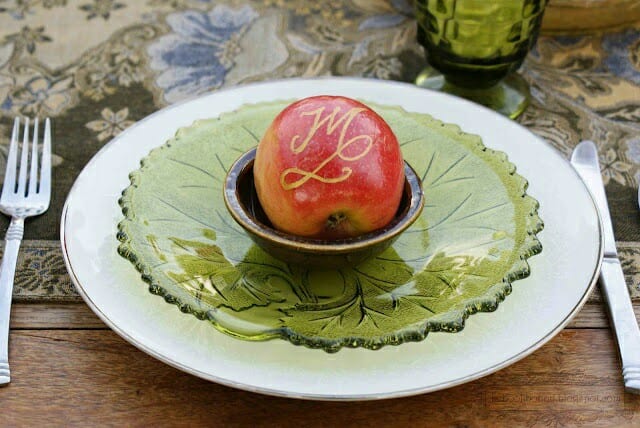 Golden Apples or Pears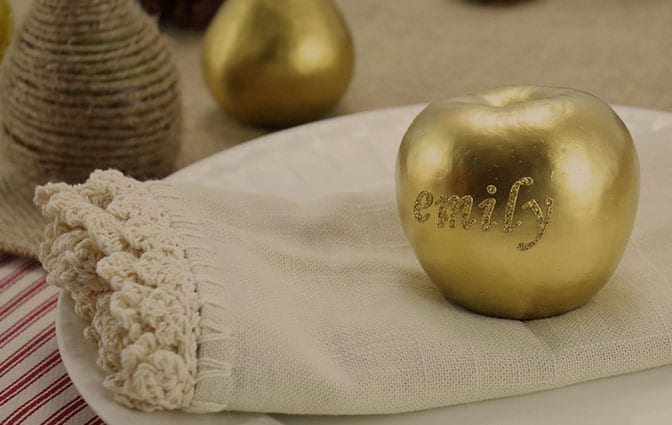 Affix sticker letters to the fruit, then spray with metallic or glitter spray paint (or both!).
Twine-Wrapped Pears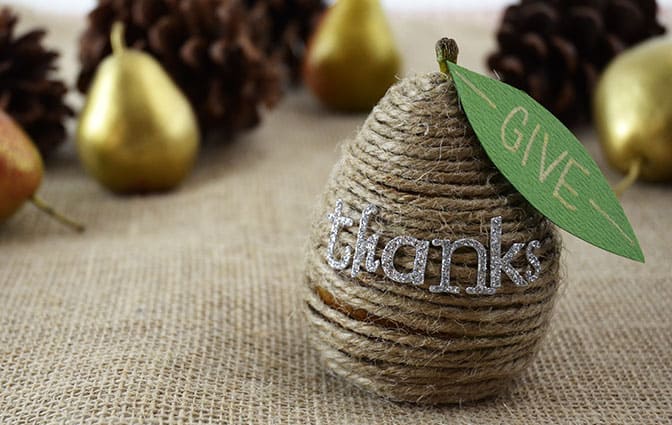 Apply craft glue to the top of the pear. Starting from the top of the pear, wrap twine (being sure to overlap the end) around the pear. Continue to apply glue to the remainder of pear (taking care not to overapply as it may dry before you get to it) and wrapping the twine around the pear. Glue on a paper "leaf," if desired. Names can be written on the leaf or use sticker letters directly on the wrapped pear.
CENTERPIECES
Apples with Garland from Julie Blanner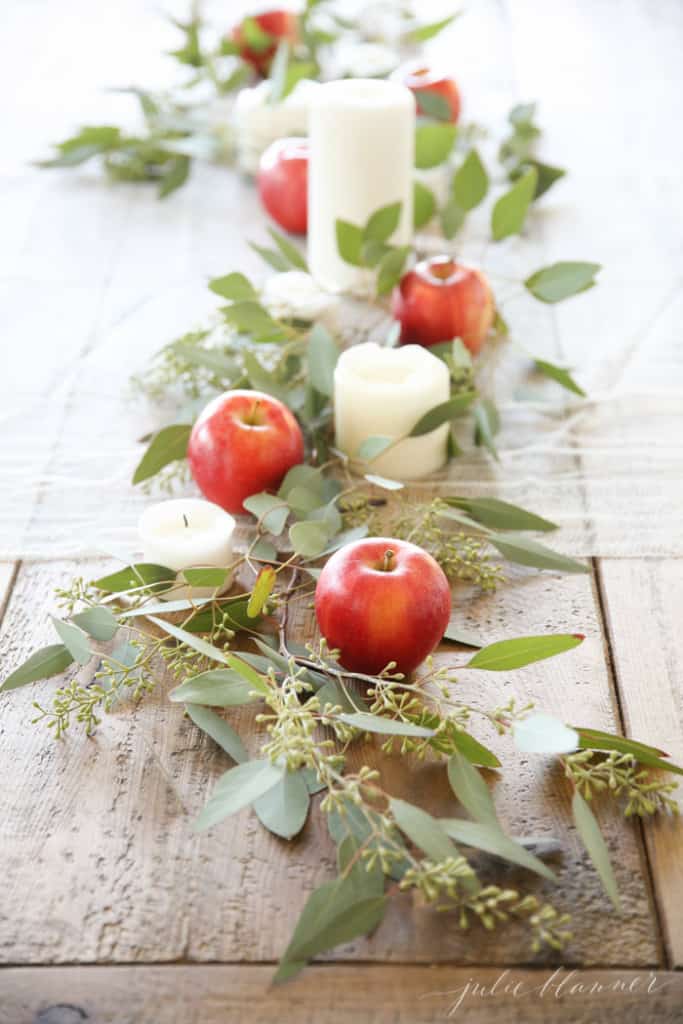 Apple Topiary from HGTV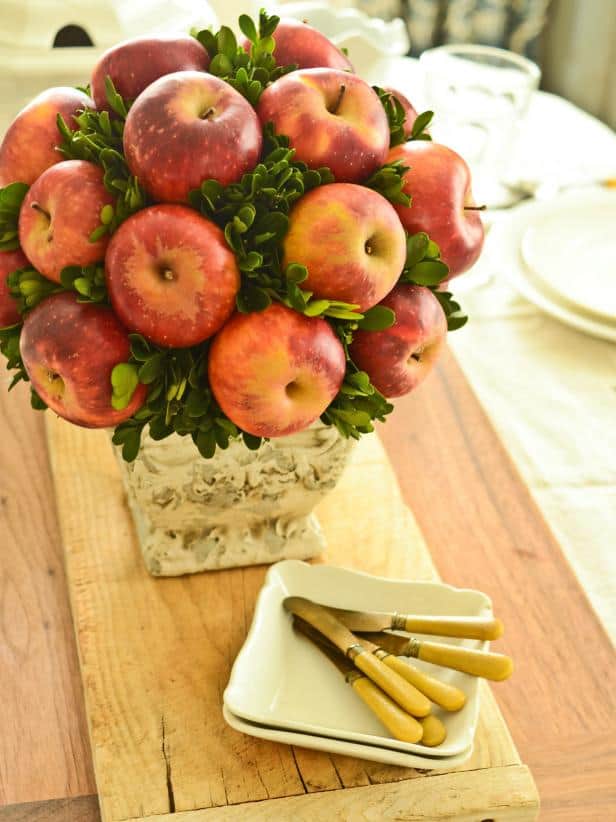 Apples, Pears and Pumpkins from Miss Mustard Seed