Meet Greg Gentry…a seventeen year employee of Rainier Fruit, cancer survivor and fieldman for our cherry operations. What exactly does a fieldman do? Well he's the guy that's in the orchards every day looking at the fruit and seeing how it's progressing. Is it healthy, is it getting enough water, when will it be ready for harvest and more. As a cancer survivor, Greg takes his own health and that of his family as equally serious as he does the quality of our cherries.
Like the many generations of Zirkle's that keep the fruit growing at Rainier Fruit…for Greg, the fruit business has also been a family affair. As early as 1934 Greg's father was driving a small truck from Medford to Klamath Falls to sell the families apples and it seemed only natural that Greg would help in the family orchards and eventually find a similar job with Zirkle where he continues to do what he loves. Today, Greg tells us one of his favorite things is walking in his Dad's orchards.
Greg says…"I guess the fruit thing is kind of in my blood."
"I've always been an active outdoor guy. Growing up and getting to go fishing with my Dad was  always special. After climbing up and down gorges and crossing streams all day, seeing Mt. Rainier in the distance as we traveled home was always a highlight. I've tried to create the same moments with my son and we spent a lot of time skating and skiing when he was young."
Greg calls his life the fresh fruit lifestyle and says it's a wonderful way to raise a family, especially being part of a family owned company that puts family first. Greg and his wife Laurie have experienced more than their fair share of health related issues but you won't hear Greg complain.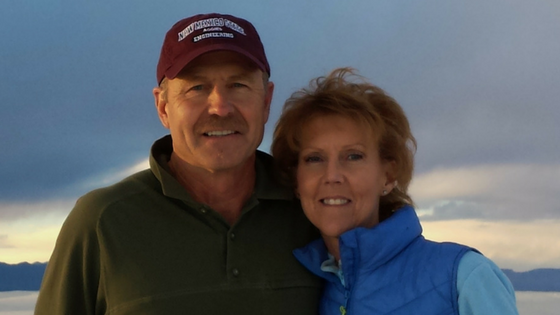 "My wife Laurie suffers from a serious heart condition and has spent time in and out of the  hospital. The staff and Zirkle family has always rallied around me and even allowed me to bring my son to meetings from time to time when he was young. He'd sit at the table and draw while I discussed business. And this past year when I was diagnosed with stage IV cancer the whole Zirkle family and Rainier team supported me in my recovery."
"Our family knows first-hand the importance of a healthy lifestyle. When medical conditions are a part of everyday life you make daily choices that are critical to your health and well-being to live the richest and fullest life possible. For me, I'm just thankful to be here today and know that Wholesome to the Core is about being blessed to the core."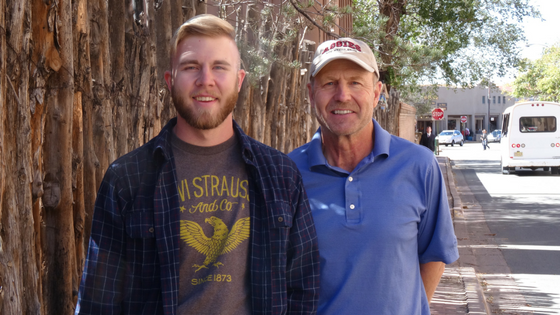 Cancer sucks! Chronic Health Problems Suck! But people like Greg remind us of what is important. Family and the little moments that happen every day. It's easy to get caught up in the bottom line, in rules, in paperwork or whatever other mundane stuff comes up on a daily basis. And then something serious happens. We are quickly reminded that life is short and we ask ourselves, did we help someone today, did we say I love you, did we stop to watch the sunset or did we remember just how breathtaking that view of Mount Rainier can be every time we see it or how magical it is to watch a honeybee land on an apple blossom.
At this time of year our snow covered orchards feel desolate, but they are also filled with promise. Trees filled with blooms and then small buds and finally apples, or cherries or pears are just around the corner. Wholesome to the Core is our promise of living better today and looking ahead to the future.