It's barely two and half months until runners and fans will descend on Boston for the storied Boston Marathon. Over 500,000 athletes and spectators will line the streets from the suburb of Hopkinton to the finish line on Boylston Street.
As not only the official apple sponsor of the Boston Marathon, we are also proud to sponsor a few athletes who will be making their own historic runs and we're excited to introduce you to them today. We hope you will learn their names and faces as we share their training journey and experiences from their hometowns and their road to Boston through the finish line on race weekend.
Nick Moless
Nick is a Global Senior Produce Manager at Whole Foods and this will be his first Boston Marathon. But guess what – he's never done a marathon (kind of). That's not to say he hasn't run 26.2 miles, but that's always the third leg of a triathlon after he's swam 2.4 miles and biked 112 miles, so Boston and Heartbreak Hill should be no problem because he's a 12-time Ironman finisher which is a pretty impressive feat. Stay tuned to learn more about his self-created training plan, two cats and awesome girlfriend and their outdoor adventures.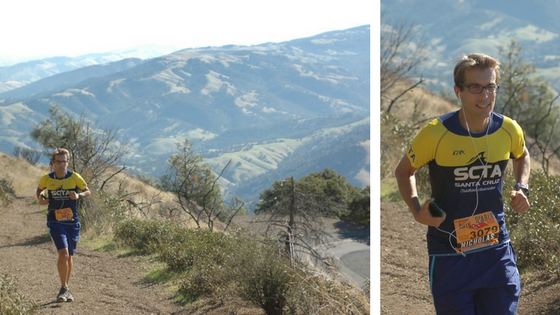 Mike DeClercq
Mike is also a Global Senior Produce Manager at Whole Foods. Mike's first love is soccer and that training got him into running. When possible, Mike tries to put in most of his miles on the trails in the Santa Cruz Mountains and admits that he likes training more than he likes racing but he's definitely looking forward to Boston. This Dad and husband is going to have some great stories about juggling work and family as he gets ready for his second marathon and first Boston experience.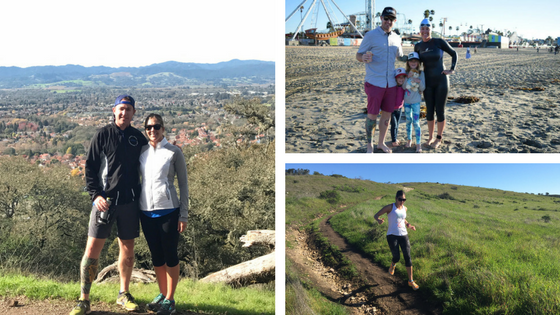 Crystal DeClercq
Crystal is a wife, mother, snowboarder, paddleboarder, hiker, camper and all around outdoor enthusiast. Did we mention she's the support staff, keeper of the home and more to the one and only Mike as mentioned above. It's true that a family that shares each other's healthy passions finds joy in healthy living and Mike and Crystal are great examples. Like Nick, Crystal found running via triathlons and Boston will be her first ever marathon and 26.2 mile distance. Crystal has competed in a variety of sprint, international and half triathlon distances and she is using Boston as her first 26.2 as she prepares for her first Ironman in July. We can't wait for Crystal to share her feedback about their family choices to live an active, experience based lifestyle that is Wholesome to the Core.
As you can see – we have some great runners to cheer for come April and we'll be providing you with weekly updates for you to learn more about their #RunWithRainier stories and Boston training along with their excitement and jitters!
By the way – if you want to get into running or up your running game, remember to register for our Running Prize Package Giveaway that includes some Rainier swag and free coaching from our running ambassador Laura Norris of This Runner's Recipes. https://www.facebook.com/RainierFruit/app/224414684399305/