It's a great year for Bosc pears – that delicious variety that stays a little firmer, has its telltale unassuming light brown skin, and tastes… well, amazing. The sweet-spice flavor of a Bosc pear can complement a variety of dishes both sweet and savory. While cheeseboards and cocktails might be the first to pop up on your list of things made #BetterWithBosc, here are 10 recipes that use Bosc for the win.
1. Honey-Roasted Bosc Pears with Ice Cream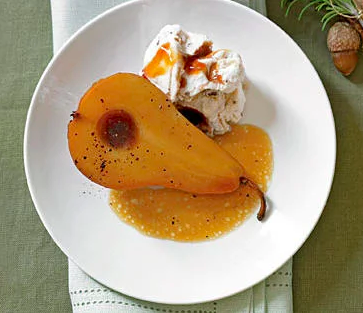 Honey and balsamic vinegar lend a complex sweetness with a hint of sour to the tender Bosc flesh for a dessert that looks as fancy as it tastes. Recipe courtesy of MyRecipes.com.
2. Pear, Rosemary and Goat Cheese Galette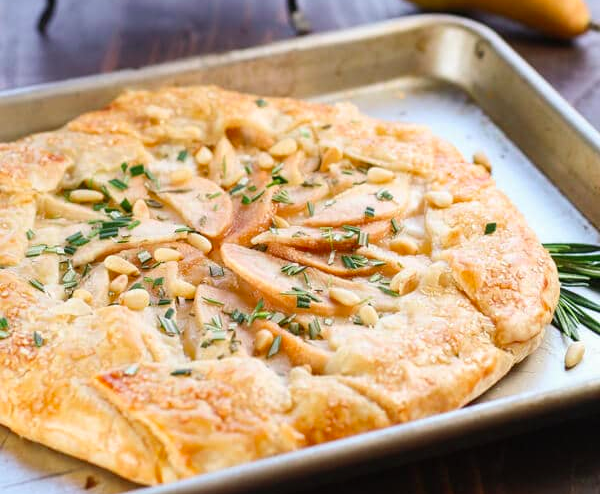 With only a handful of ingredients, this simple and elegant dish brings together a classic and delicious combination of sweet and savory flavors. The Bosc ties it all together for the perfect finish. Recipe courtesy of Garnish with Lemon.
3. Ginger Pear Scones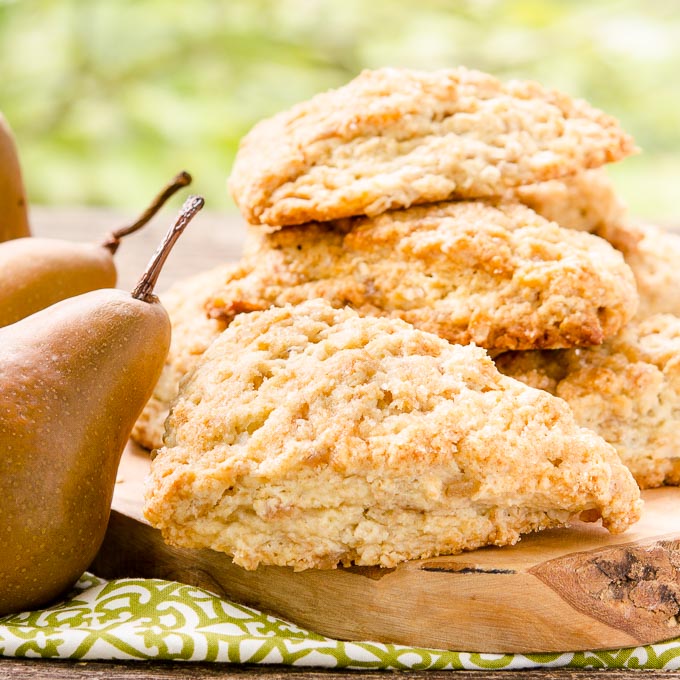 These scones are reason enough to host a tea party with your friends, your children, or hey… even just a good book. With warm ginger bringing out the spicy notes of the pear, these scones are the definition of hygge. Recipe courtesy of Magnolia Days.
4. Savory Pear Tart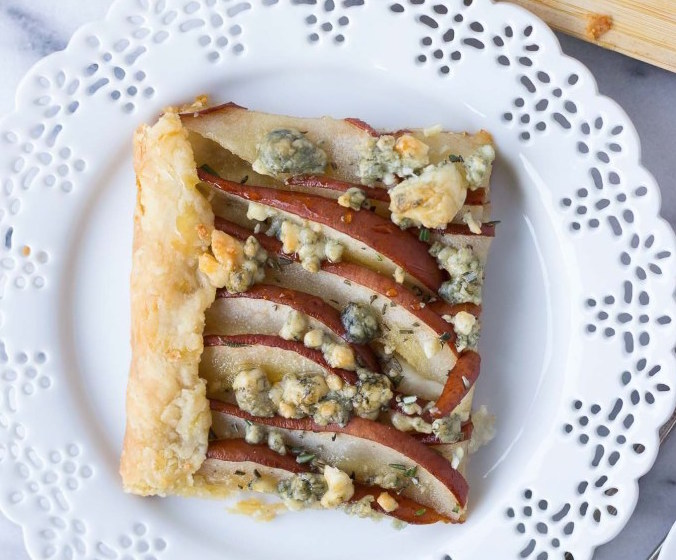 When it comes to fruit, most people gravitate toward the sweet side of things. This rustic tart proves that savory combinations are PERFECT for pears. With rosemary and gorgonzola providing bold flavors, Bosc pears offer the perfect balance for this knockout dish. Recipe courtesy of Fork in the Kitchen.
5. Pear, Brie, and Honey Quesadilla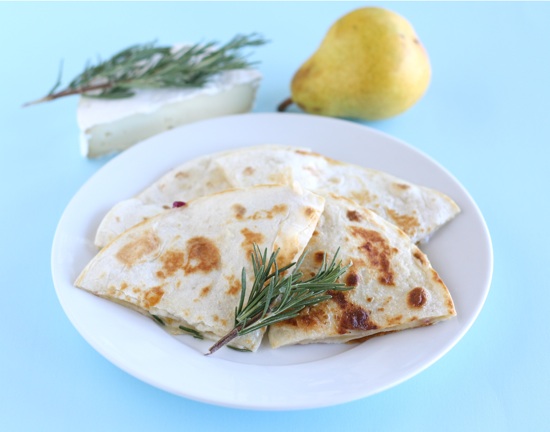 For a lunch that tastes elegant, but is ready in the flashiest of flashes, look no further than this graduated take on a classic quesadilla. With smooth, creamy brie, potent rosemary, and subtly sweet pears, this is an instant classic. Recipe courtesy of Two Peas and Their Pod.
6. Pear Naan Pizza with Honey Whipped Goat Cheese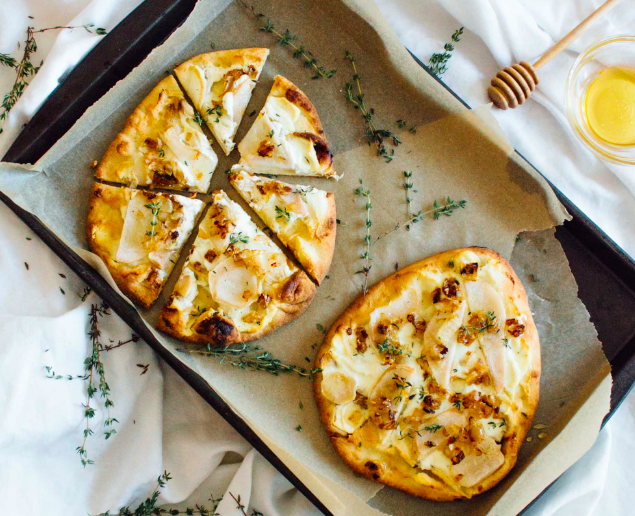 Ok, this one is a lot like the quesadilla. It's quick, delicious, and bound to become a favorite with kids and adults alike. Swap out your tortilla for some pillowy naan and trade in your brie for goat cheese. But not just any goat cheese… HONEY WHIPPED goat cheese. Yikes. Recipe courtesy of By Gabriella.
7. Chai Spiced Breakfast Quinoa with Bosc Pears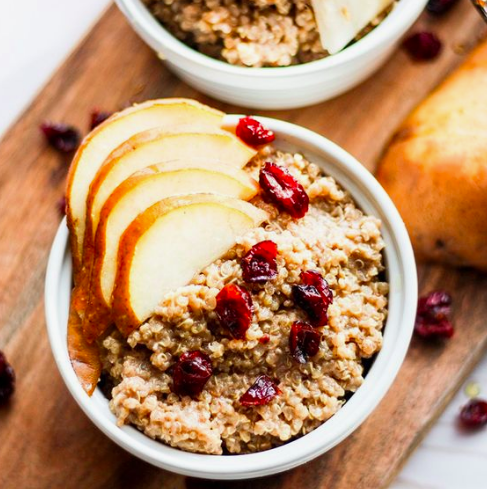 Breakfast is almost always #BetterWithBosc, as evidenced in this nutritious combination of quinoa, dried cranberries and ginger. Adding a chai spiced flavor is easier than you think – in no time, you'll be making everything "chai-spiced." Recipe courtesy of Miss Allie's Kitchen.
8. Pear and Squash Chicken Skillet with Bosc Pears and Bacon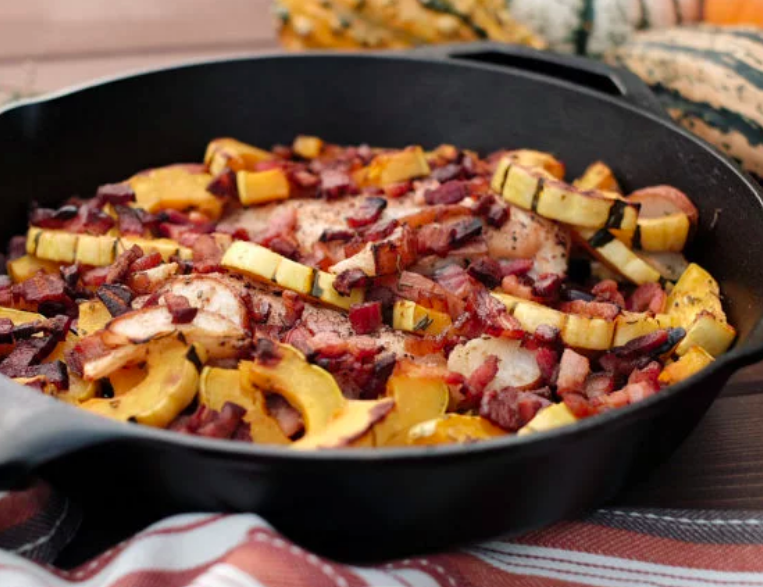 Bacon is delicious on nearly everything. Bosc pears are delicious on nearly everything. So, it only makes sense that combining these two flavor powerhouses would yield a pretty amazing and filling dish. Recipe courtesy of Primal Palate.
9. Sautéed Bosc Pears with Bacon and Mustard Dressing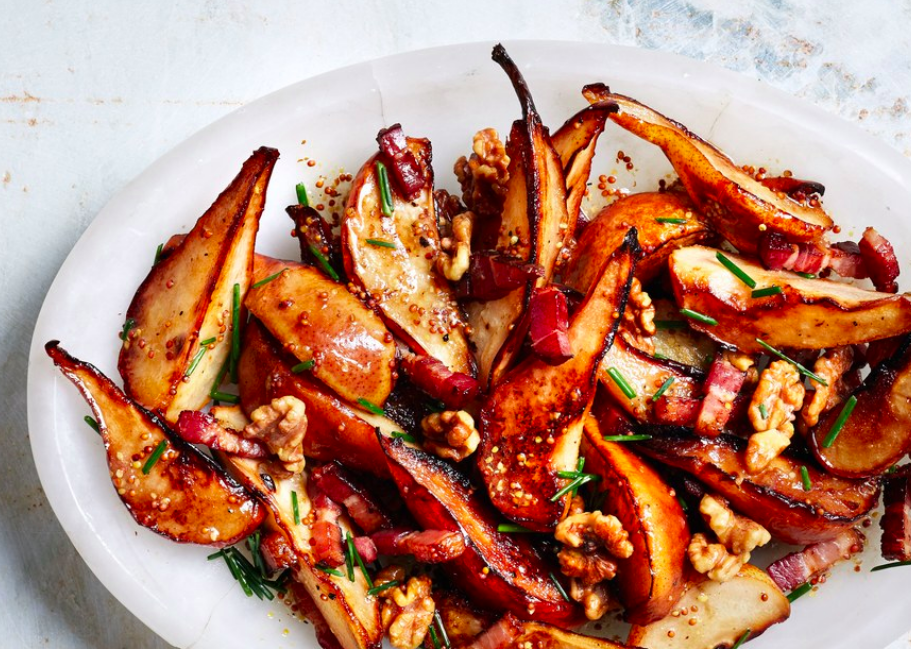 Sweet and savory taste explosions are a guarantee with this showstopper. Mustard ups the ante and provides the perfect counterpoint to the Bosc pears' spicy sweetness. The Bosc pears hold up in the pan beautifully to create a dish bursting with unique flavor. Recipe courtesy of Bon Appetit.
10. Easy Pear and Potato Soup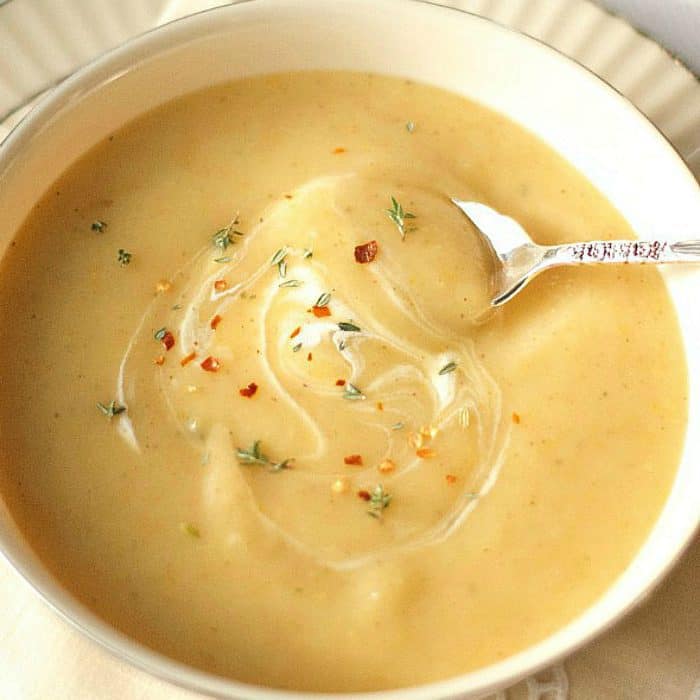 Classy. Elegant. Smooth. Bosc pears impart a delicate sweetness to the rich, Dijon potato soup, creating a complex flavor that will make people think you've spent hours in the kitchen. Recipe courtesy of Reluctant Entertainer.
Did we miss your favorite recipe? Give us a shout and let us know how you make your dishes #BetterWithBosc.