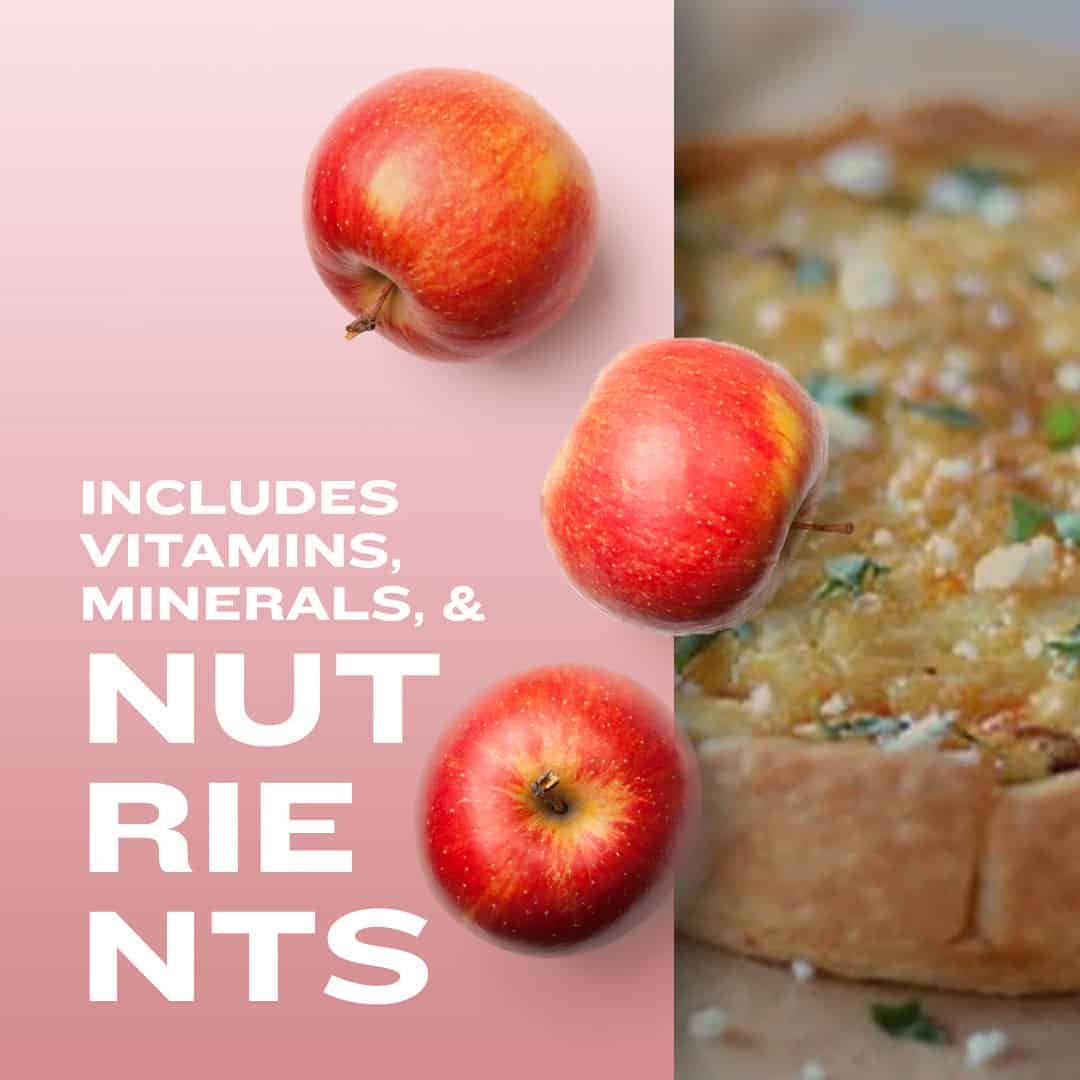 Chorizo Quiche With Apple & Jalapeno
Ingredients:
1 premade crust, unbaked
6 oz coarse-ground good quality chorizo
1-2 veined, seeded, and diced jalapenos, depending on spice preference
1 tablespoon butter
1 cup apple, peeled, cored and diced
1/3 cup diced white or yellow onion
5 oz queso fresco, crumbled and divided
4 large eggs
1 1/3 cup heavy cream
salt and pepper to taste
1/4 cup chopped cilantro
Instructions:
Bring premade crust to room temperature. Unroll and place in 9″ springform pan. Place in freezer for 15-30 minutes.
Preheat oven to 375 degrees.
Cook chorizo in a small skillet over medium heat until nearly all fat has been rendered. Drain fat. Add diced jalapenos and cook for another two minutes. Remove mixture from heat and cool.
Add diced apples and onion to skillet with butter and begin to cook on medium-high heat for about 5 minutes, stirring frequently. Remove from heat once the apple and onion are soft and lightly browned.
Pour the apple mixture into the premade crust. Top with chorizo mixture and 4 oz crumbled queso fresco.
Whisk eggs gently in a medium mixing bowl, then whisk in cream. Add salt and pepper, and pour over the chorizo and apple mixture.
Bake on lower rack of oven for about 40 minutes. Remove when mostly firm and center jiggles only slightly. Top with chopped cilantro and crumbled queso fresco, if desired.
Quichemas, Breakfast, Brunch, Easy, New