Coach Rene Hernandez is a runner and Marathon Kids ambassador.  His passion for running has caused him to lose 80 lbs, improve his health, and even meet the love of his life! But Rene didn't stop there. Now, in his tenth year teaching physical education, Rene spends his free time volunteering as a Marathon Kids coach and ambassador. He's working with children to boost confidence, build relationships, and develop healthy habits. 
FINDING HIS PASSION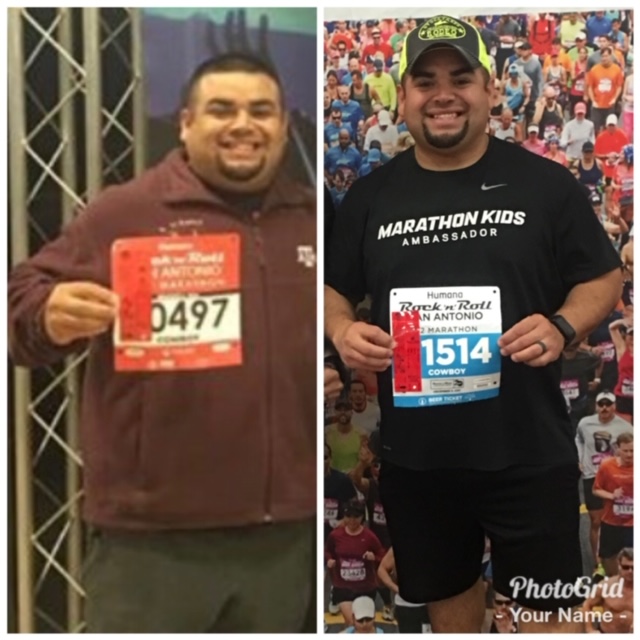 Three years ago, Rene struggled with weight management and health problems. He realized he needed to make a change, which is also (coincidentally) when he met his future wife.  A fellow teacher at his school asked him to join her in running a 5k and ignited a passion for running.  Now, the two are married and Rene is a frequent half marathon and 25k runner. "Now I run on my weekends and free time and make sure I exercise every day.  I love being outdoors period. Hunting, fishing, running, or whatever it may be."
With a passion for running and coaching, Rene eagerly joined Marathon Kids. The organization's mission is to get kids moving, show them they can achieve more than they thought possible, and encourage them to lead healthy lives. Rene and a few other coaches wanted to bring the program to the Pharr-San Juan-Alamo school district in Texas.  Taking the lead, Rene applied for a grant, and got funding for the program! Rene explains, "In my first year I had 110 runners! We meet for an hour and forty minutes two-three times a week now."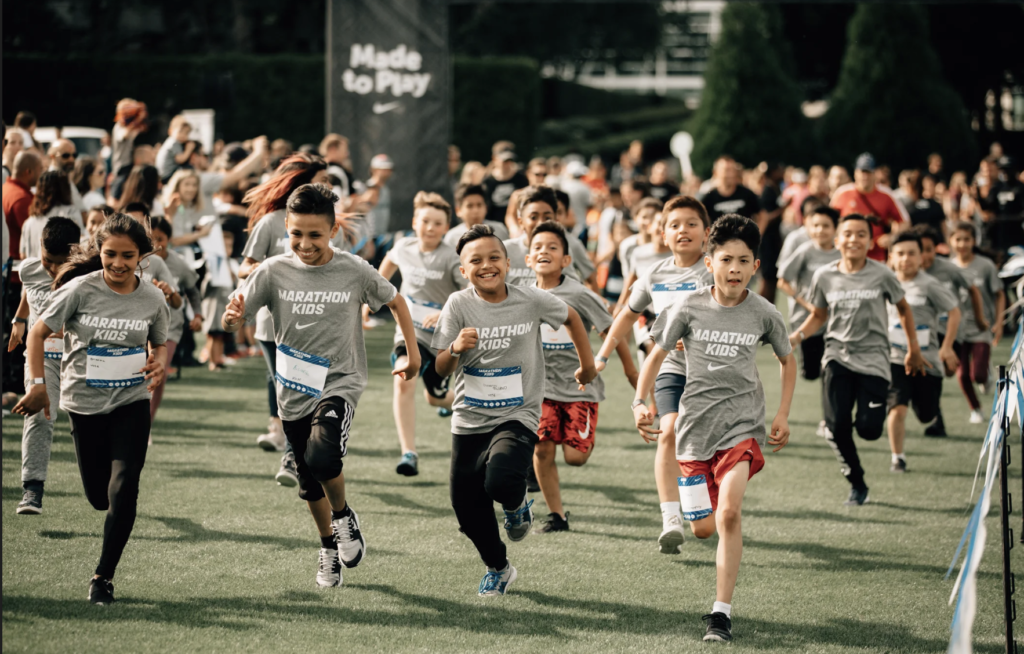 SHARING HIS PASSION
"Running a marathon always starts with one step forward." This is the core message he wants to share with young runners.  He feels a special kinship with kids who might see running a marathon as impossible, and seeks to inspire them. "When I began to run, I saw a gateway open for my emotional and physical health. I want to inspire my kids to do that as well, especially the shy ones." With Marathon Kids, Rene helps young runners improve their overall confidence, become healthy, and manage their weight.
Marathon Kids does more than just encourage a healthy lifestyle. Recently, a new student who didn't speak any English came into the school district.  Since joining Marathon Kids and working with coach Rene, he has run more than 375 miles, including a number of 5K, 10K, and trail races in the area!  Rene proudly shared that "Marathon Kids helped him break through the language barrier.  He built up confidence and put himself in more social situations through running, and now he's moved past his shyness and fears surrounding his language."  
MOTIVATING AND MOVING FORWARD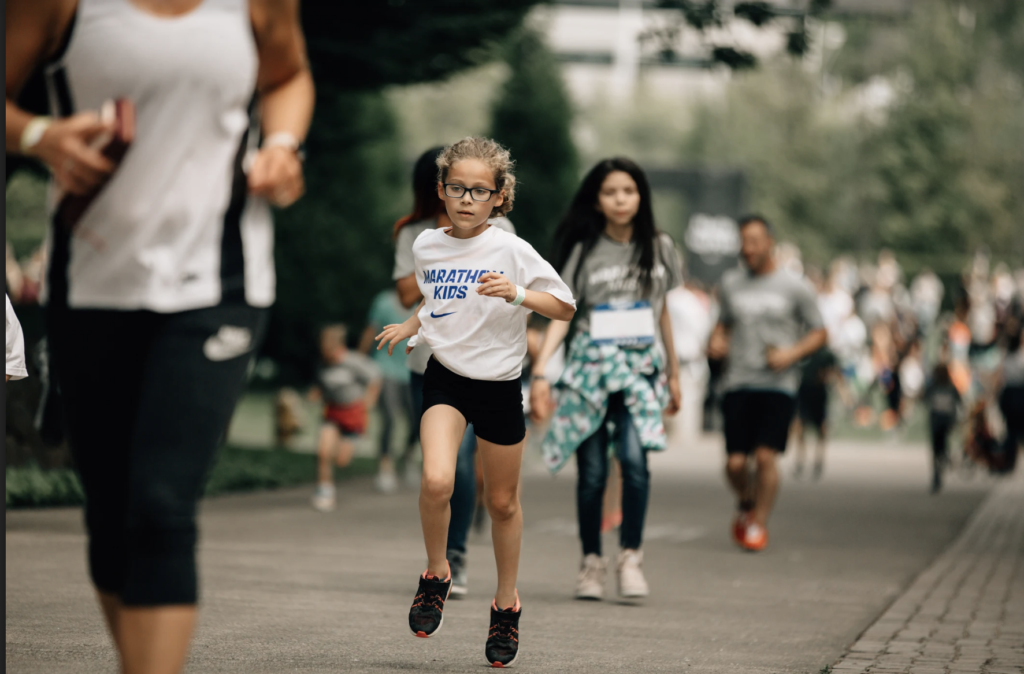 When  students get discouraged, Rene uses his own journey as a lesson.  He often shares personal stories and photos of himself before he embraced running.  "I'll walk with them, I'll jog with them, I'll spend one on one time with them to inspire them to not give up," Rene relates. He personally invites young runners to participate in community runs and 5Ks where they can gain experience.
What's next for coach Hernandez? He plans to pursue a Master's degree in Education Leadership and continue to serve as an ambassador for Marathon Kids. He hopes to expand the organization's reach by involving other school districts in the area.  "I believe Marathon kids well help improve kids' lives socially and emotionally, which will lead to their success in the classroom." Rene believes everyone should have goals, no matter what age they are. His goal? Running a full marathon to inspire young runners and lead by example.
To learn more or get involved, visit the Marathon Kids website: https://marathonkids.org/