There's one in every company – that fun, warm person who goes above and beyond to make the workplace and the community better for everyone. The definition of a team player, Nikki Chartrand was nominated as a Wholesome Hero by MANY of her colleagues at Zirkle Fruit (Rainier Fruit's parent company).
The Community Events Ringleader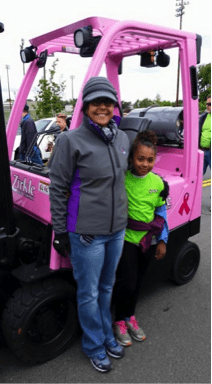 Nikki started at Zirkle 25 years ago, and during that time has become a leader in the Zirkle family. She grew up in Yakima, and after spending a few years in Seattle for college, returned and began working at the fruit company. "I love the way the company treats its employees," she says, on staying at Zirkle for 25 years, "It feels like a close-knit family even though the company is growing. Everyone tries to keep that feeling going."
While her official role is the Shipping Office Manager, Nikki's contributions extend far beyond the duties associated with her day-to-day role at the company. "She got involved with the community events team, and she's like the ringleader. She's very passionate and is involved with so many great projects." Remarked Darci Hedden, a coworker at Zirkle Fruit.
"The depth of Nikki's passion leads me to believe this has always been her way of life. Maybe there was one event that catapulted her to the spotlight, or maybe it was a host of reasons—but either way, she really started to sprout her wings here at Zirkle about 10 years ago." Comments Fern Hart, another colleague.
Making an Impact in the Community
As it is with many of our Wholesome Heroes, it's can be difficult to define Nikki's impact because she is involved with so many distinct projects. "I just try to get out and talk to people in the community and see what their needs are," she explains, "Then I think about how I can help."
Relay for Life
"I remember when Nikki came to me and asked what I thought about Zirkle Fruit forming a team to compete with other companies in the American Cancer Society's Relay for Life program to raise money and awareness in the fight against cancer. Zirkle ended up being the top fundraiser in our community for 10-12 years." Fern recalls, "Just one example of her fundraising activities was the 'All You Can Eat Crab Feed' that she singlehandedly organized and held at the local Selah Community Civic Center. She sold out the tickets (more than 200) every year for more than 10 years."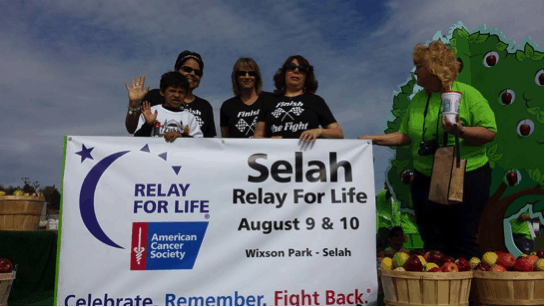 Now, the Yakima chapter of Relay for Life has dismantled to focus on larger markets. This allows Nikki to shift her passion to new projects.
YWCA
Most recently, she worked with her employer to provide a new washer and dryer for the YWCA Women's shelter. "It's eye-opening to find out how many women and children there are in these shelters." Remarks Darci Hedden. "They aren't just providing shelter, they also focus on domestic violence and racism awareness and prevention, and they have prevention programs for high school students."
Yakima United Soccer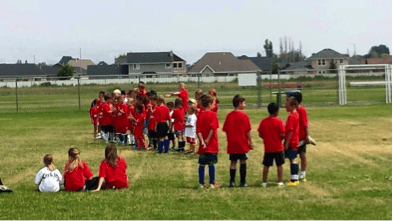 While Nikki was behind the scenes raising funds for Relay for Life, another project was brewing. She learned that 3 Zirkle employees were on the Yakima United semi-professional soccer team, and took up the torch to have Zirkle sponsor the team. While she was attending a practice to support her colleagues, she noticed that many of them had brought their children along. Shortly after, she helped establish the Yakima United Soccer Clinic for Children. Zirkle now supplies each child participating in the soccer clinic with a soccer ball and a backpack. When many of the children couldn't afford cleats or shin guards, Nikki found a way to fill those voids and supply everything needed for the soccer clinics.
Community Garden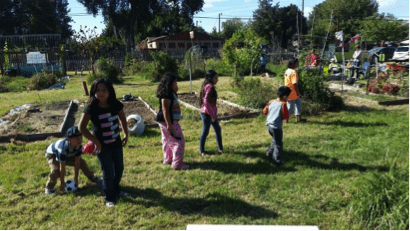 Many of Zirkle's employees live in Buena, WA. It's about 30 minutes outside Yakima and most families don't have the yard space for a garden of their own. Nikki helped set up a community garden in Buena so the residents have an opportunity to grow their own food, get involved in the gardens, and provide healthy fruits and vegetables for their families.
ASPIRE Program
Zirkle has sponsored the YMCA's Aspire mentoring program for many years, and each year the YMCA recognizes people who have gone above and beyond in service to community youth. This year, they are recognizing Nikki. "Nikki has been extremely dedicated not only to the mentees over the last 8 years or so but to the ASPIRE Program. We could list many instances—helping with crafts and other activities, arranging participation in the Selah parade, numerous gifts over the years… and I could go on. It's people like Nikki that make our program a great success." Reports Tom Olivia, YMCA Director.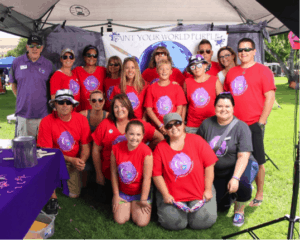 Zirkle's Fern Hart put it best when she said, "There are many other areas where Nikki gives her time and her heart. I'm just out of time and out of room." Nikki's selfless devotion to making lives better inside her workplace as well as out in the community is truly inspiring. With a multitude of ways that she contributes on a personal and community level, we know that Yakima (and the world!) is a better place because of her.
Rainier Fruit is truly honored to call Nikki Chartrand a Wholesome Hero.