You know you're doing something right when your teenage daughter nominates you for an award. Molly submitted an eloquent, heartfelt nomination for her father, and we thought we'd let that speak for itself.
Kelly Mattson is known by many titles. To some he is teacher, others coach, to some he is known as a youth group leader, and to some he is known as a loving father and husband. However, one title that all people know Kelly Mattson by is an inspiration. The way he loves and serves those around him with his entire heart influences all those that have had the opportunity to meet or hear of him.
Kelly Mattson has been a teacher for 24 years and is currently a seventh grade language arts teacher at Selah Middle School. He never fails to teach with vigor and excitement, instilling a sense of passion for learning in his students as he makes a deliberate effort to reach every single one. Kelly Mattson teaches in a way to prove to all of his students that he loves them and that they are important.
This man is also a coach for the Selah High School cross country team and track and field team, along with being a volunteer coach for the Wenas Valley Youth Running Club in Selah. His mission is to treat each kid that he coaches and teaches as if they were his own children. The amount of time and effort spent outside of practices, meets, and school setting up race strategies, workouts, and lesson plans specific to each athlete and student is incredible and despite how tired he may be from all of this work, he does not allow it to affect how he serves and treats those around them. He never looks over any athlete or student despite their athletic or academic ability; treating them all with the same amount of dedication, respect, and enthusiasm.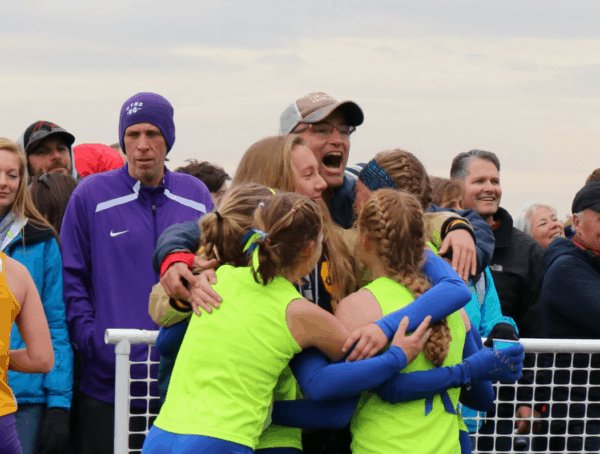 At track meets, he celebrates with the same amount of vigor over an athlete placing last but with their greatest effort as he would with an athlete placing first. He also holds his athletes and students accountable, teaching them valuable lessons that they will carry with them for the rest of their lives. Showing his athletes and students through example the importance of hard work, perseverance, being a teammate, and putting others above yourself.
The youth team that Kelly Mattson coaches involves practices and races for children ages 4-12, instilling in them an eagerness to run, work hard, and have fun as they do it. Last year he was named 2A Washington State Cross Country Coach of the Year as he led the Selah girls' team to a state championship. Despite this amazing achievement, he never took any credit for himself, always shining the spotlight on those around him, a testimony to the selflessness of this man.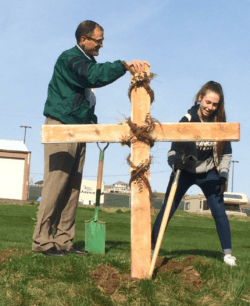 Kelly Mattson is also a volunteer high school youth group leader at Our Lady of Lourdes Catholic Church in Selah where he inspires kids to live their life with faith. He shows by example what it means to be a light for the world and salt for the earth. He puts on many retreats and has even taken the youth on a few mission trips, one to Zuni, New Mexico and another in Heart Butte, Montana. Through his organization and planning for these trips, many lives, including my own, were changed.
Along with all of this, Kelly Mattson is also a compassionate and caring father and husband. As he works continually to help those around him, he never neglects to spend time with his family. He does not ever fail to set aside time to bond with his children and wife, showing them how much he loves them and that he would do anything for them. I am so immensely proud to call Kelly Mattson my father and wish to someday be as understanding, selfless, faithful, and loving as he is. The involvement of Kelly Mattson in his community as he serves others, cultivates character traits in those around him, and changes lives makes it very evident that he goes above and beyond in his service to others.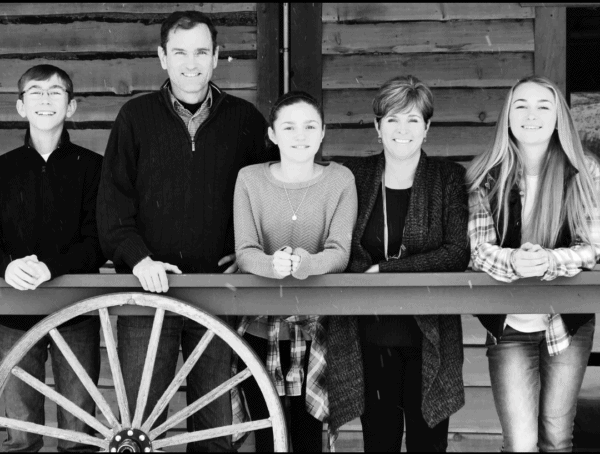 Kelly Mattson is Wholesome to the Core not because of all that he has accomplished but because of the way in which he has accomplished and because of the lives he has touched along the way. I can not put into words how much I love my dad. Every single day, he inspires me to become a better version of myself by the way he lives with passion and faith. He is always the first person to jump up without hesitation and offer help and through this example of empathy and eagerness to serve, those around him have been influenced to do the same.
Kelly Mattson leads with a mindset of love and works to instill this mindset in the youth that he works with as he acts always in a humble, generous, and faith-minded manner.
Rainier Fruit is truly honored to call Kelly Mattson a Wholesome Hero.