Never underestimate the impact that a single person can make. When Sinclair Systems International (Sinclair) hired Elizabeth Correia as their new Food Safety Manager 2 years ago, they quickly realized she was going to exceed all expectations and make a major impact in their company as well as the industry.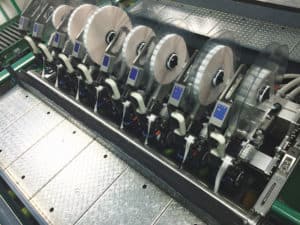 Elizabeth grew up in California's central valley, and was always interested in agriculture. After studying animal science and working in meat production, she went back to school for her MBA and found Sinclair shortly after graduating. Sinclair is a global company with 10 label manufacturing plants, and they operate in over 35 countries worldwide. They are the world leader in produce labels, labeling machinery and technical service support in the fresh produce industry. Sinclair pioneered the development of patented technology for automatic, high-speed fruit labeling systems.
As Food Safety Manager, Elizabeth oversees all processes related to ensuring that Sinclair's labels and other materials meet food safety requirements all over the world. No one wants to deal with compliance issues, and Elizabeth has taken a great burden off the company by bringing experience, passion, and skill to the team. "It's a big job," says Barry Lawson, Product Manager at Sinclair, "but Elizabeth makes sure that all the documentation is accurate and communicates that to our customers. She helps our customers, especially pack houses, understand all the regulations and how to make sure they are always compliant."
Sustainability Program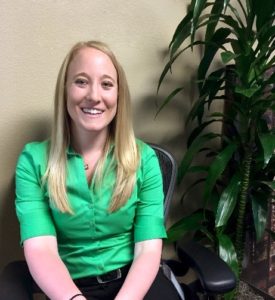 Above and beyond normal duties as Food Safety Manager, Elizabeth has tackled a number of special projects, mostly focused on sustainability—a personal passion. Sinclair prides itself on being an eco-friendly company, and with Elizabeth's leadership, they've successfully implemented a sustainability program and eliminated single-use items in their offices in Fresno, CA; Wenatchee, WA; Peachtree City, GA and overseas in their Norwich, UK office. Sinclair manufactures in 10 facilities worldwide, and Elizabeth is working with those facilities to make them all more eco-friendly.
Eco-Liner
Sinclair's Eco-liner™ is another initiative that Elizabeth spearheaded. When Sinclair manufactures fruit labels, they use a backing tape (the tape is separated when the label is dispensed onto the fruit). As part of her sustainability program, Elizabeth saw that the backing tape was necessary to the process, but really amounted to waste in the end. She worked with industrial certifications and standards to ensure that Sinclair's backing tape—or Eco-liner—is certified compostable. While certified compostable manufacturing elements are more established in Europe at the moment, Elizabeth sees the value in giving the customer the ability to make an environmentally conscious disposal choice, and the certified compostable Eco-liner now distinguishes Sinclair from other produce and labeling companies.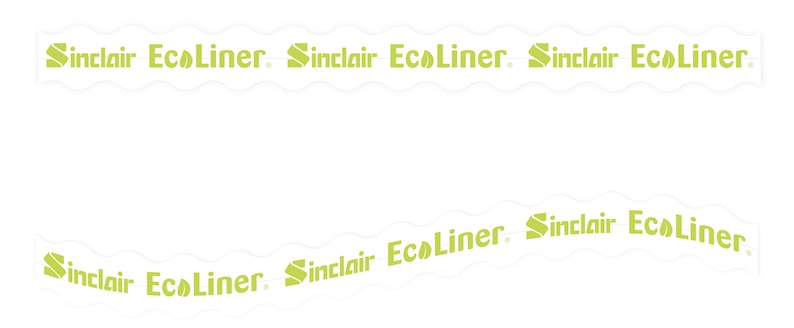 "With the sustainability program," she explains, "it was important to take a step back and really look at how much waste we produce. If we can make small changes in our internal environment and implement those changes across all our facilities, we can actually have a large impact."
Community Relations
Elizabeth is also extending that environmental impact beyond the walls of the office through local partnerships with community organizations. Recently, she forged a partnership with Tree Fresno, an organization that plants trees in parks and community spaces. "She's been instrumental in helping us build community relations, and she really makes the work environment more wholesome and friendly—she makes it feel like a family," Lawson says, "Elizabeth is a wealth of knowledge and resources for our customers, partners, and our community. She's already making a huge impact on our company, and I can't wait to see where she'll be in 20 years. She's going to make a huge impact on this industry."
What does Wholesome to the Core mean to you?
"When you look at the world," Elizabeth says thoughtfully, "it's really the small things that each person can do to make a global difference—from a reusable cup to recycling paper—we can all make little changes in our lifestyle or our workplace and have a big impact on the world. When all those small changes add up, it becomes something really significant."
Rainier Fruit is truly honored to call Elizabeth Correia a Wholesome Hero.