The importance of giving back was instilled in Elena at a very young age. Her family didn't have a lot of money, and received Christmas presents from the Salvation Army. One year, Elena opened up a brand new pair of boots and in that moment decided that she was going to aim high, study hard, and one day she'd be able to give back, and help others in need.
She set a goal: by age 40, she was going to be in a position to give her time and resources to others. She reached her goal well before age 40, but continued to ramp up her involvement with different charities and projects. Elena has never stopped going to school, always learning, studying, and reaching toward new heights.
Education has helped Elena reach her goals, and she's never taken it for granted. As a teen, she got a permit from school that allowed her to work during the day and attend school at night. She worked harvesting fruit—cherries, blueberries, and apples, and loved the experience because it gave her a way of helping her family. Looking back, Elena recalls "it kept me out of trouble, and motivated me to get a good education and take school seriously."
"Elena is passionate about educating herself and educating others," Elena's niece Kandy explains, "She taught me to read. I had a hard time and wasn't interested in school, but my Aunt Elena encouraged me and helped me accomplish things I didn't think I was capable of doing. I love reading now, and I owe that to her."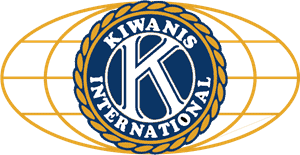 Since 2013, Elena's main focus has been volunteering with Kiwanis. Understanding the power of education, she raises money to provide scholarships for high school students to attend college. She also raises funds for music programs at local schools, books for kindergarten students, and bike helmets to give to kids in need. "Every time I ask her what she's doing on the weekend, she's baking for a bake sale or raising money for Kiwanis or volunteering. It's her personal mission to make a positive impact in the community," Kandy relates. "She rarely does anything for herself, and always dedicates her time and energy to giving back and helping others."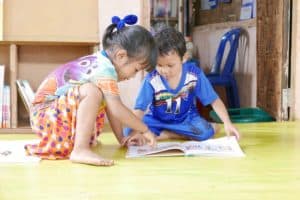 Elena has had a positive impact on so many people around her, including her own family. When she was diagnosed with diabetes, it was a wake up call. She'd struggled with her weight for years, but the diabetes diagnosis hit hard. "This can't be, I thought," Elena explains, "so I did something about it. I made a purposeful change to improve my health. Nothing is going to change by itself, so I set goals, set my intentions, and took action." Setting goals, setting intentions and taking action has served Elena well in many aspects of her life. Within a year of her diagnosis, Elena was (and continues to be) diabetes medication-free with a healthy diet and exercise.
After changing her own lifestyle and improving her own health, Elena is helping improve the health and wellness of her family. At family gatherings, Elena began providing healthy food options, and gradually everyone else came around. "We keep the authentic Mexican flavor," she says, "but take out the unhealthy elements of the recipes." She's also helped take the focus off food at family parties. "She got our family into hot yoga, and organizes family walks. We do a Mother's Day walk every year, and go on walks with our dogs." Kandy explains.
What does Wholesome to the Core mean to you?
"Everyone can get involved. It doesn't take a lot!" Elena exclaims. "Getting more people involved, giving back and coming together makes our community better, closer, and safer. I think a lot of times people underestimate the impact they can have, but even the small actions add up."
Rainier Fruit is truly honored to call Elena a Wholesome Hero.