Bre Forkner started skiing when she was just 12 years old, and loved it. As it happens so often, her passion for skiing took a back seat as she was building her career. Bre is a Produce Assistant Buyer at Costco. The produce industry got its hooks into her about 9 years ago, and has kept her busy. New products, varieties, seasons and markets keep things interesting every day. With her hectic schedule, Bre had taken a break from skiing, but that all changed when a friend asked her to help volunteer at a Special Olympics Downhill Ski Event.
She loved every part of the experience, and it changed her life.
Volunteering as a Coach
She was approached about becoming a coach for the Washington Special Olympics Downhill Ski program, and for the past 8 years she has been volunteering with the team. Bre volunteers from January to March coaching her athlete one-on-one, helping at ski races, and assisting with fundraising. During her time as a coach, she has worked with 2 athletes, and has been with her current athlete for the past 5 years. To join the program, the athletes must already have basic ski skills. A lot of the coaching comes down to teaching racing strategies and best practices.

What She's Learned
Volunteering as a coach has required Bre to be patient and come up with creative training approaches. Sometimes athletes may not want to practice, may want to quit early, or might not be engaged. It's important to keep them excited, so Bre tries different techniques and methods to motivate athletes. Most importantly, she has learned how she can be a positive influence for others.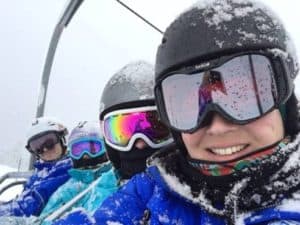 Special Moments
There are a lot of things that make this experience special, but it never gets old to see the joy on an athlete's face when they win a medal. "There are also the smaller wins," she remarks, "like seeing an athlete light up when they hop off the bus each week and spot you." For many athletes, working with their coach is a highlight of their week. "The way that their experience impacts families and caregivers has been incredible," she explains, "they see their athlete grow and succeed, and knowing that I've played a small part in that is really special."
Advice for Others
"Any kind of volunteering is going to expand your perspective," Bre says, "but finding an activity that you enjoy is the best." She gets a lot out of volunteering – her experiences with the Special Olympics have given her more tools and patience to deal with frustrations, bad days, or bad attitudes at work or in other areas of her life.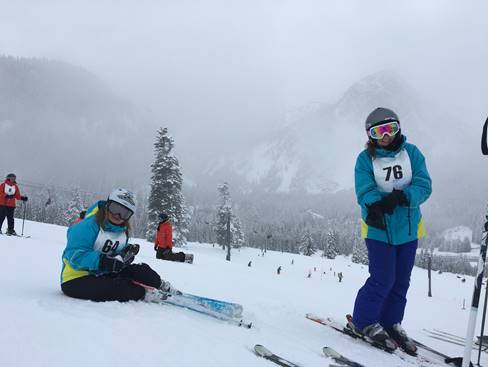 The Kicker?
Bre has rediscovered her love of skiing through volunteering and tries to hit the slopes at least once a week.
Rainier Fruit is truly honored to call Bre Forkner a Wholesome Hero.